Description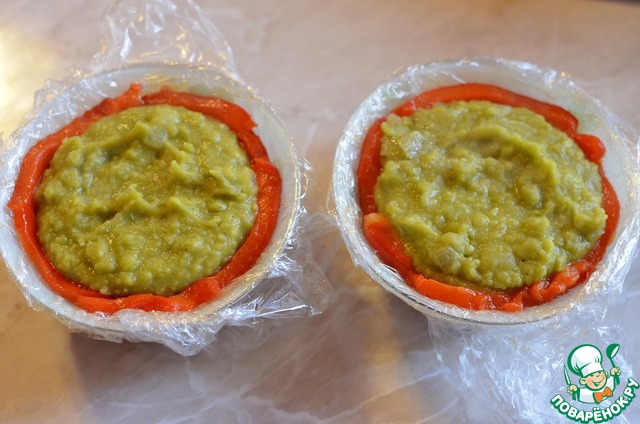 Want to know how out of the ordinary mushy to make an "Important person" at the spring table? It is known that in spring our body needs vitamins and complete protein. Make an unusual supply of the usual mushy! I'm sure that those who are not particularly fond of, will succumb to its deliciousness and great taste! Making the porridge myself.
Cooking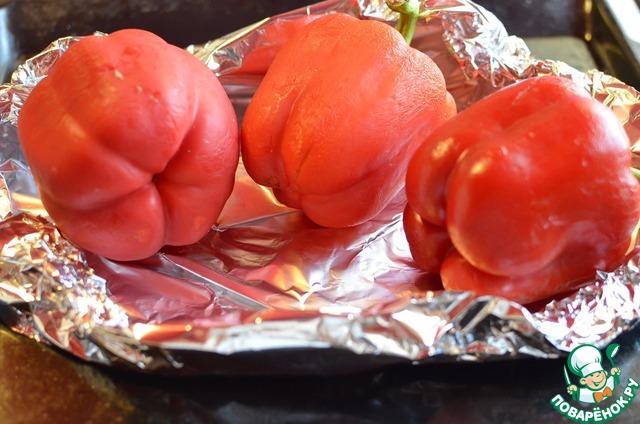 Pepper wash, put on a baking tray, preferably with foil, and bake in the oven for 35-40 minutes at 190 degrees.
Measure out the desired amount of peas, and cook according to the instructions indicated on the package. Place the peas in a pan with water in the ratio 1:2, bring to a boil, after boiling, cook until tender, 30-40 minutes on low heat. I departed from the instructions and cooked the peas in multivarka mode "Fighting" 1 hour. Peas perfectly seethe!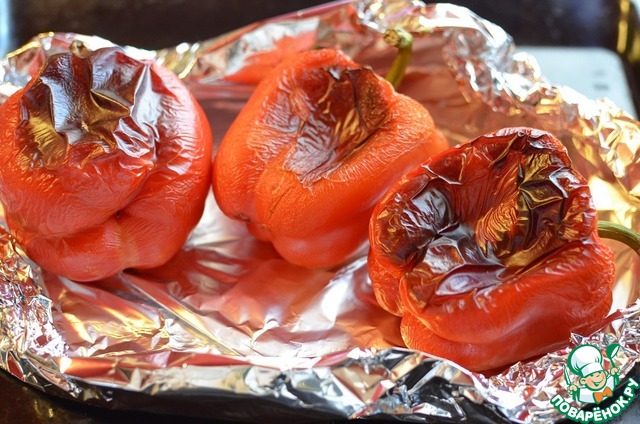 Pepper to get out of the oven, peel and remove the seeds.
Transfer to a bowl, season with salt and drizzle with olive oil. Allow to cool completely and promarinovatsya 10 minutes.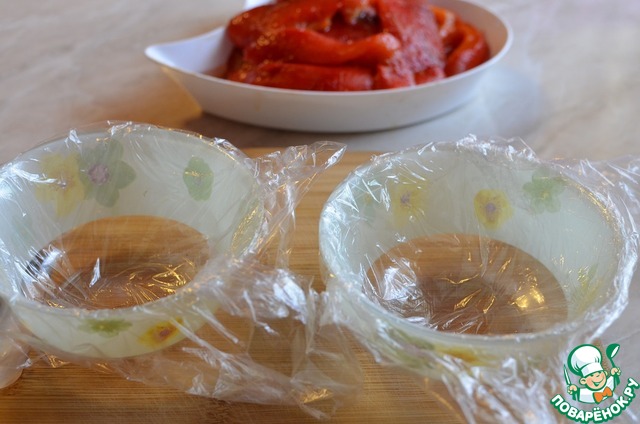 Small bowls cover with plastic wrap.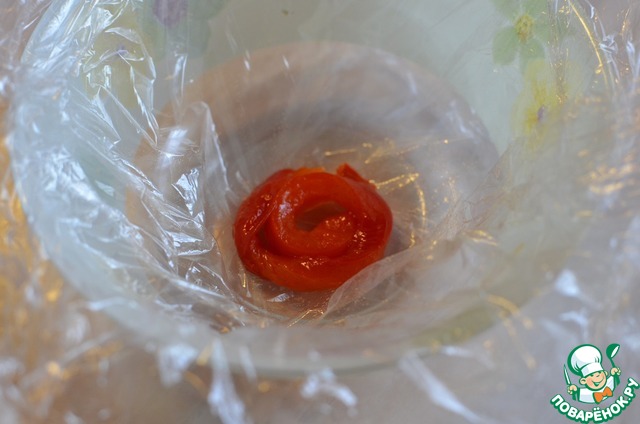 Pepper cut into thin strips on the bottom of the bowl put pepper, wrapped ring.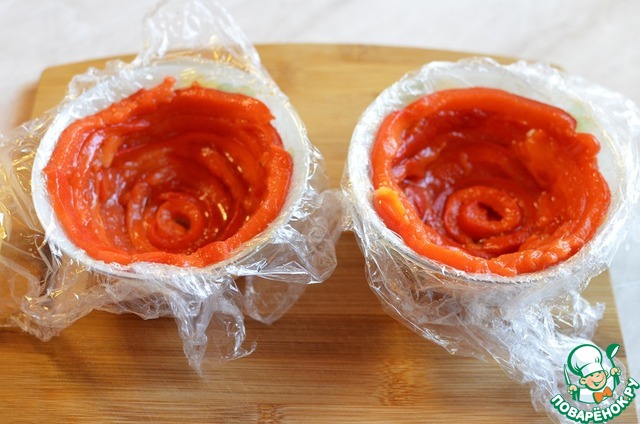 And then round the entire surface of the bowls until you get it as pictured. I assure you that it not so time-consuming, three bowls took 5-6 minutes.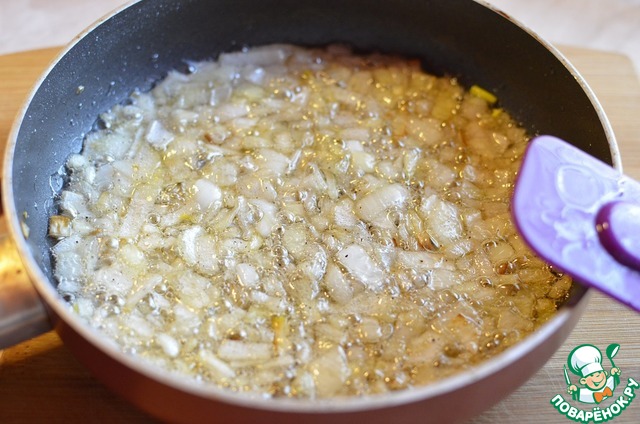 Next, sauté onions in olive oil until Golden, pepper black pepper.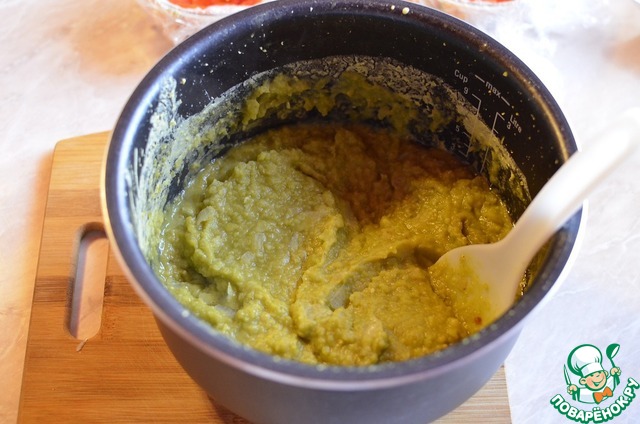 Mix with hot pea porridge. Season with salt to taste.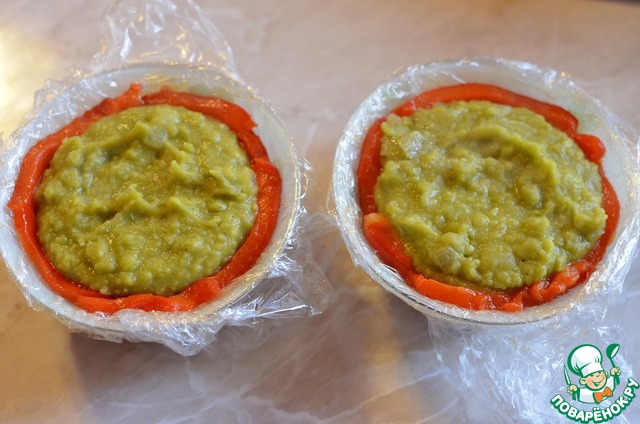 A little cold pea porridge distributed in bowls, put into the fridge until cool. Porridge has cooled down for a few hours. Served cold. Mega delicious!!! Help yourself!!!