Description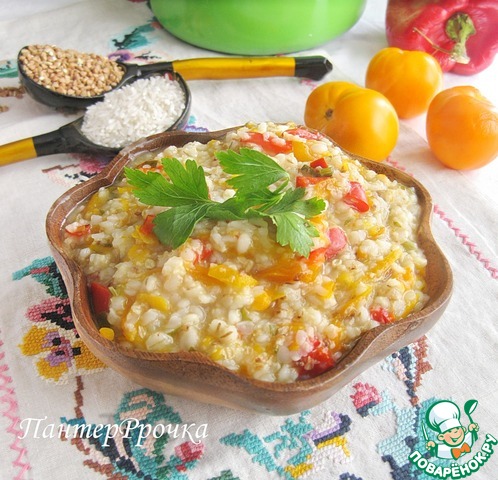 In an interview Edita share the recipe, I would say the idea of cooking delicious, diet a garnish, which helps to maintain the shape and beauty. There are 2 important conditions: it is necessary to take several types of cereals and several kinds of vegetables. And some space for imagination... offers You the option of garnish, which, in my opinion, it turns out perfect.
Ingredients
0.25 cup

0.25 cup

0.25 cup

1 piece

1 piece

2 piece
//= Yii::t('app', 'Total calories: ') . $recipe['ingredients']['total_calories'] ?>
Cooking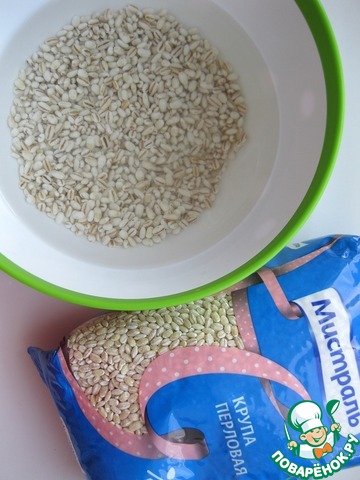 Pearl barley to soak in cold water overnight, in the morning rinse thoroughly.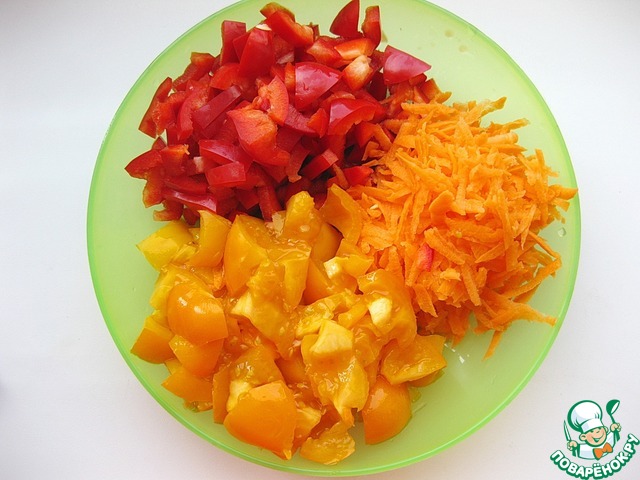 Peel the carrot and grate on a coarse grater. Pepper remove seeds and cut into small slices, and tomato - diced.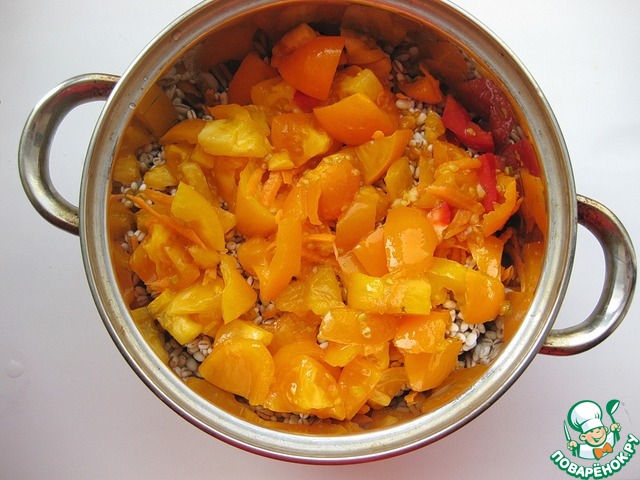 In a large saucepan put the ingredients in the following order: rice - pepper - buckwheat - carrots - barley - tomatoes. Add salt and chopped fresh herbs.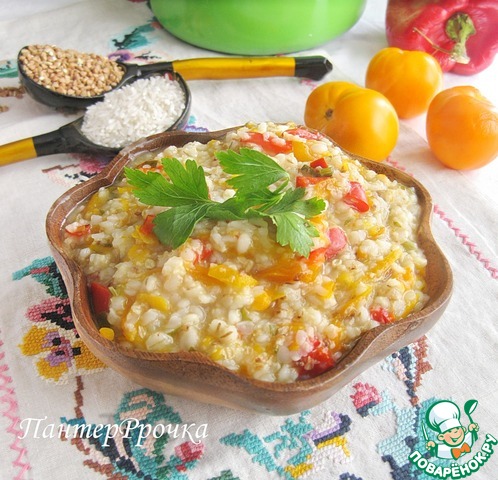 Cover with cold water (it should be 2-3 cm above the vegetables) and bring to a boil. Then cook over low heat 40-50 minutes until the liquid is evaporated. Close the lid, cover with a towel and let stand 10 minutes. Stir and serve!