Description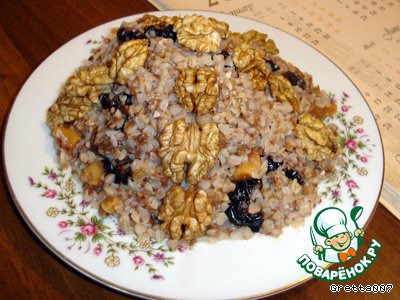 Before Christmas, climbed the entire Internet in search of interesting recipes sochivo Recipes... found a couple... of rice and little wheat. But found information that sochivo is prepared with all cereals! And in the Explanatory dictionary of the living great Russian language by V. dal in article 6298 read: - "Know and gachihi that kutia is cooked of buckwheat". Decided to cook buckwheat... I don't know, is it enough to have this porridge for ceremonial meals, but very delicious it turned out.
Ingredients
1 cup

100 g

100 g

100 g

2 Tbsp
Cooking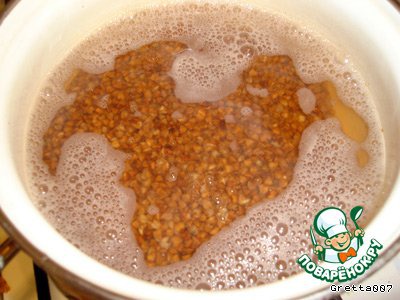 Cook buckwheat porridge on the water (glass of buckwheat wash, pour in a saucepan with 3 cups of water, cook under lid on low heat).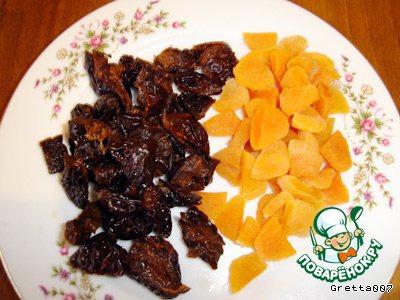 While the buckwheat is cooking, cut large pieces of dried apricots and prunes.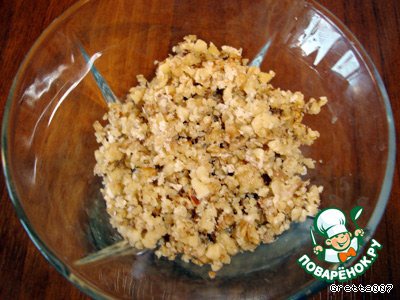 Half a Cup of shelled walnuts grind and lightly pounded (you can use a blender).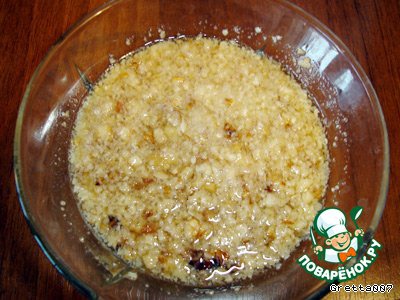 Dilute the honey in 100ml of boiling water, add in the pounded nuts, stir.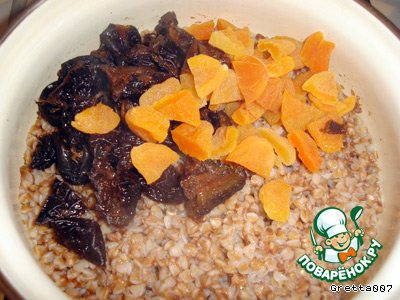 When the buckwheat is almost done, put in a saucepan apricots, prunes, honey-nut mixture. Mix everything and keep a little more heat. Remove the mixture from heat and allow to stand for half an hour.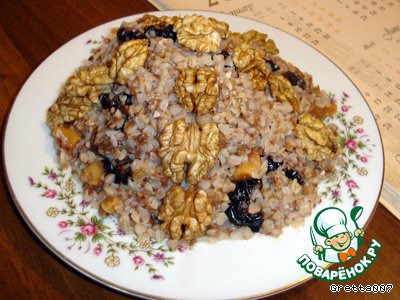 The finished pudding out onto a plate and decorate with walnuts. Serve warm.