Description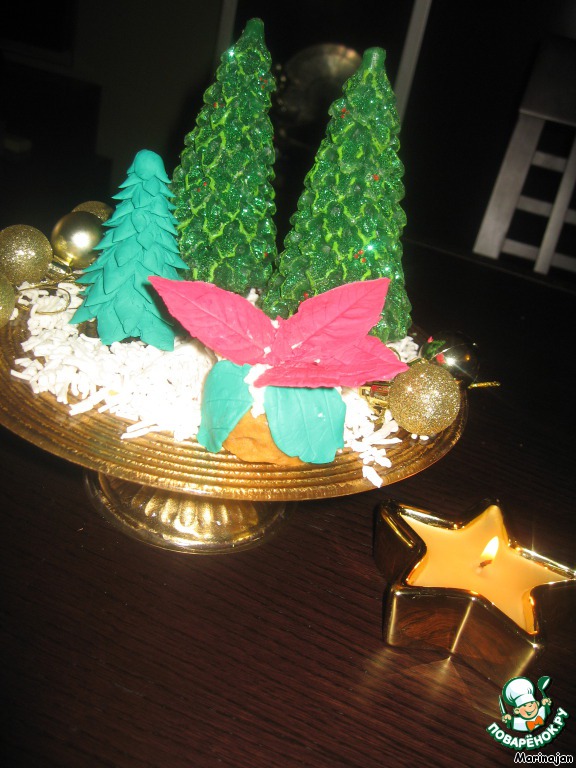 How easy it is to make a sweet tree.
Ingredients
300 g

150 g

100 g

100 g

100 g
//= Yii::t('app', 'Total calories: ') . $recipe['ingredients']['total_calories'] ?>
Cooking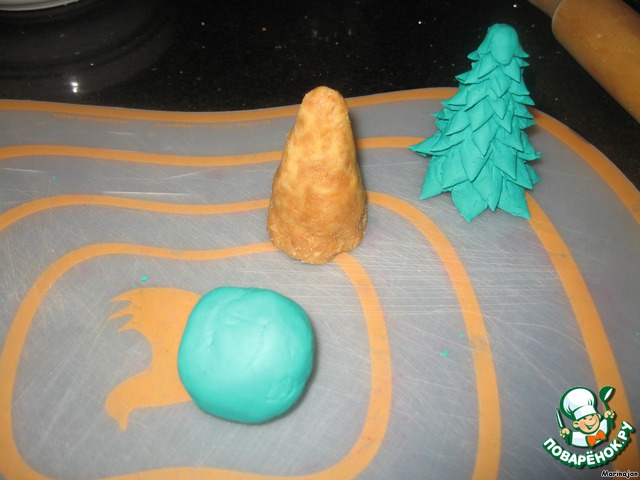 Cookies grind in a blender and mix with condensed milk, add whipped cream until the mixture becomes homogeneous. To form a cone.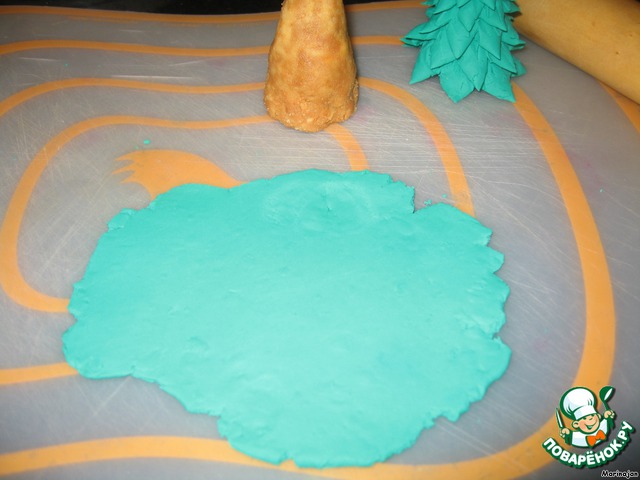 Roll out a piece of mastic and wrapped up her cone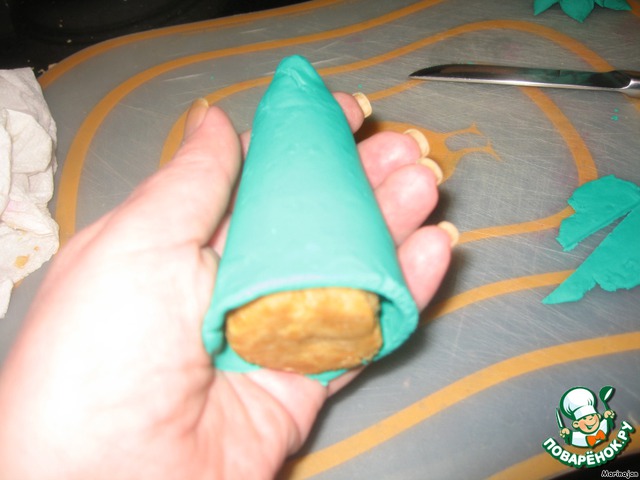 Carefully trim the edges of the mastic.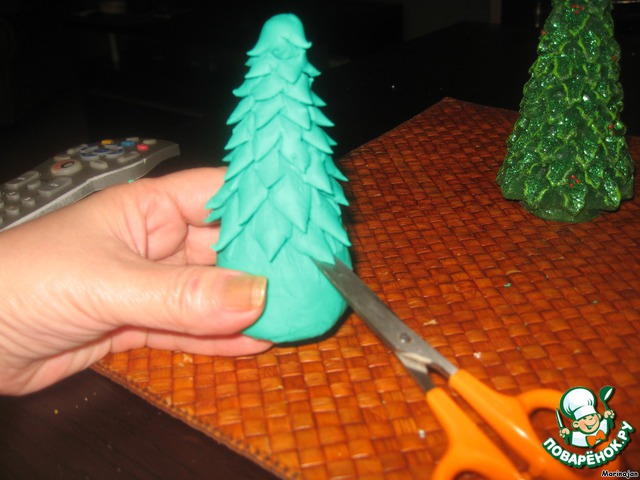 And starting from the top to make cuts with scissors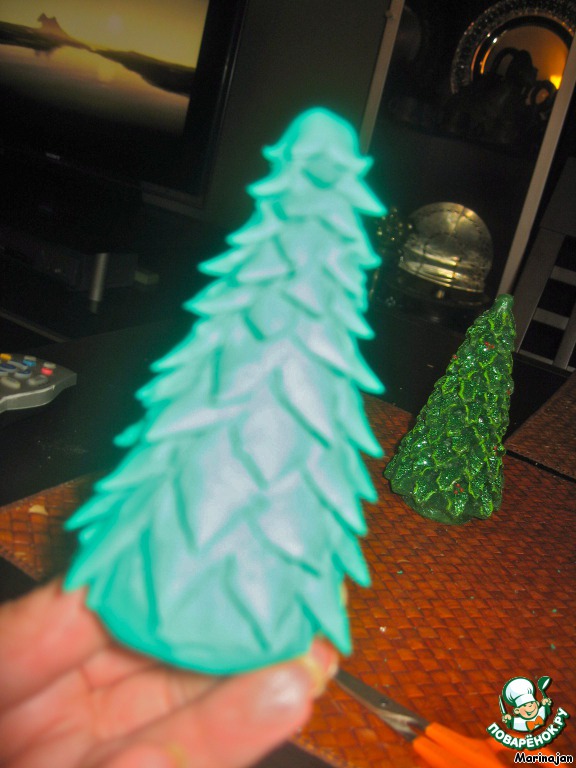 Hold the scissors almost parallel to the surface.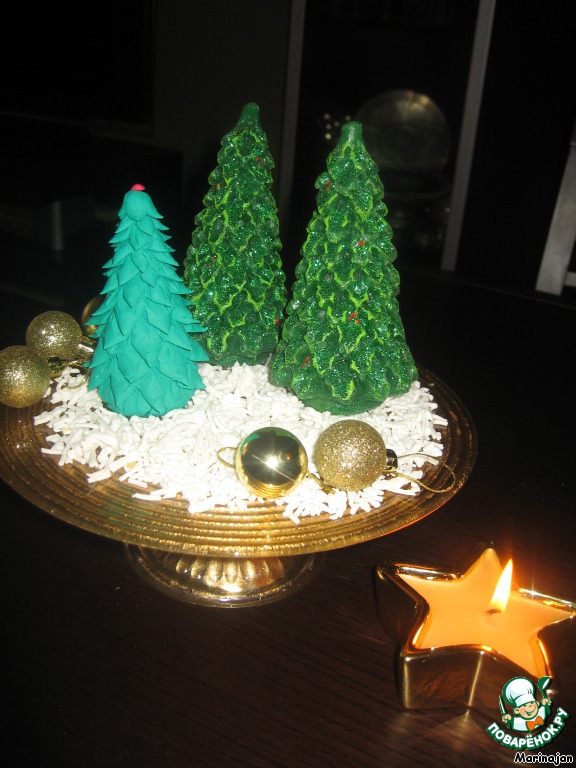 To give the tree to dry and apply food dye, diluted with alcohol. You can decorate the Christmas tree at your discretion. Snow white mastic /can mince/.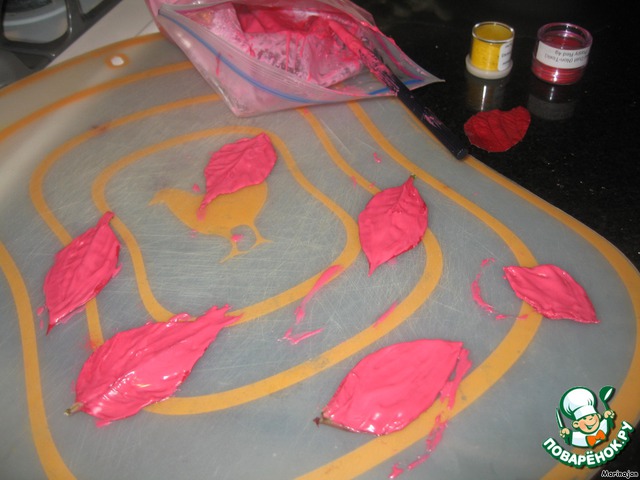 White chocolate in the microwave to soften it up. Apply it on the opposite side of the leaf of a flower, put it in the freezer and carefully remove the leaf.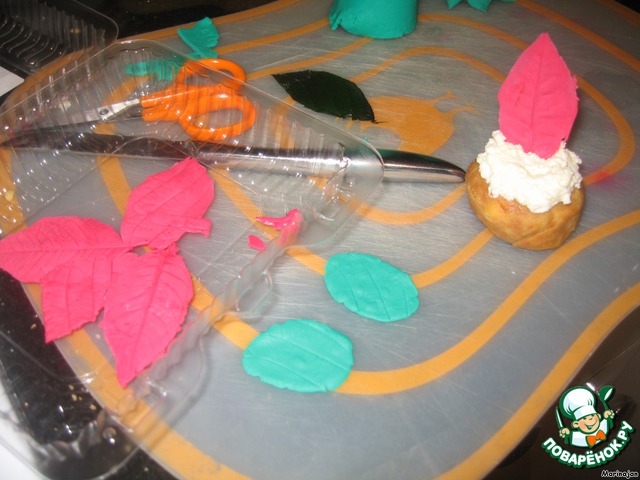 I have left a piece of dough and I decided to decorate the flower Poinsettia is one of the most popular Christmas flowers. Due to the fact that it usually blooms on Christmas eve, it is also called Christmas or the star of Bethlehem. To buy and give poinsettia at Christmas very made in America, and now this tradition was passed on to Europe. Usually at the head of the Christmas table is a basket with a Bush of this plant, and I decided to make flowers out of chocolate and to decorate cakes.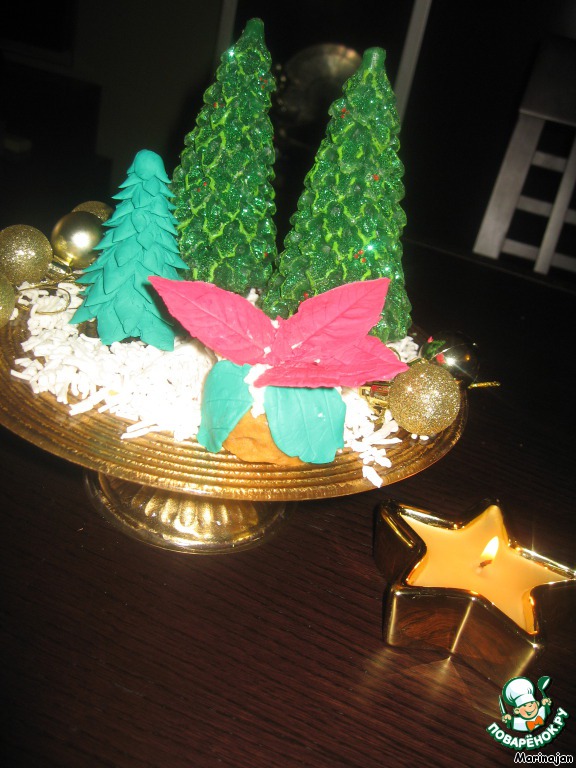 Here these Christmas trees you can decorate the Christmas table.