Description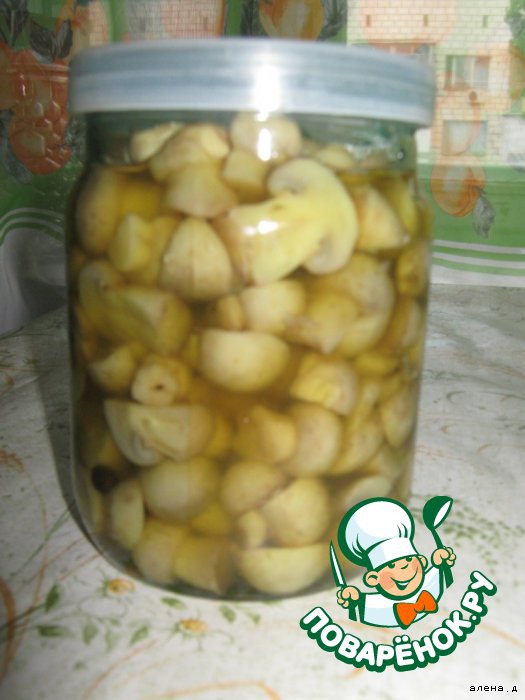 Want to share a recipe for quick pickling of mushrooms. I usually marinate the mushrooms, quick and very tasty.
Ingredients
1 kg

0.5 cup

0.333 cup

5 piece

10 piece

2 piece

1 Tbsp

1 tsp
//= Yii::t('app', 'Total calories: ') . $recipe['ingredients']['total_calories'] ?>
Cooking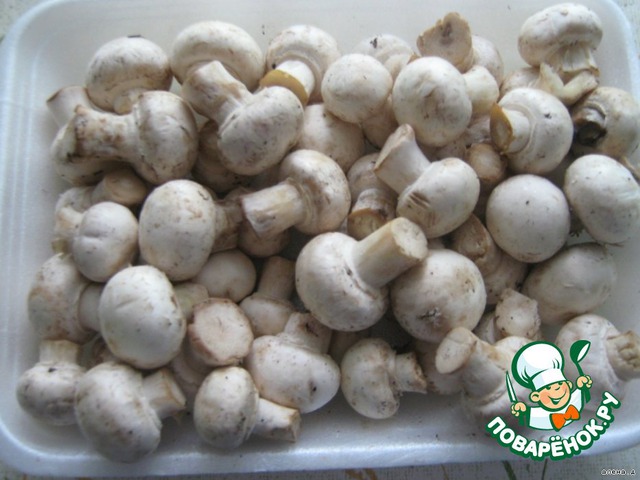 Well my mushrooms, I clean it with a brush.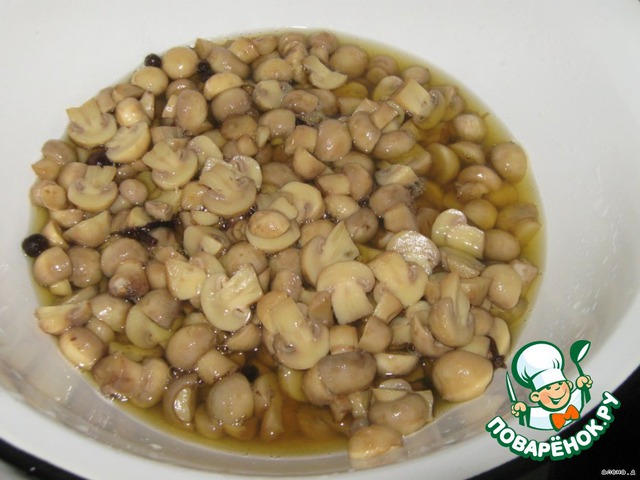 Make the marinade: in a saucepan, pour water, vinegar, spices, salt, sugar. When you boil the marinade, add the mushrooms. After boiling the mushrooms, remove the foam and cook for 20-25 minutes. Remove from heat and quickly cooled, I poured in a basin of cold water and put the pot.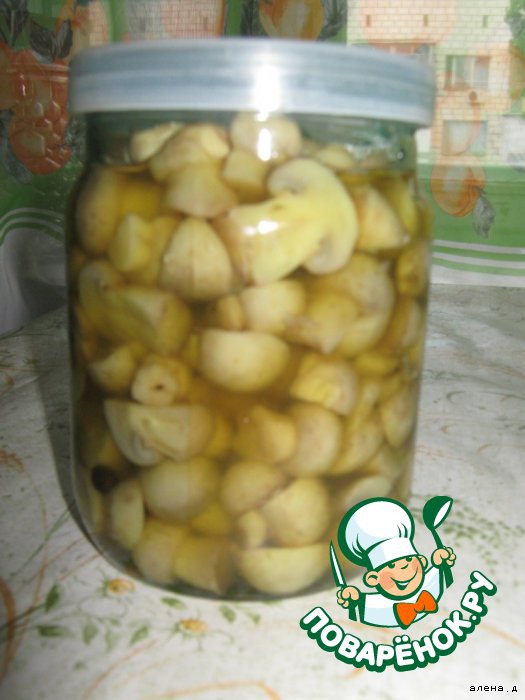 Spread the cooled mushrooms in a jar and put in the fridge. After 2 hours, season with onion, butter and Bon appetit!