Description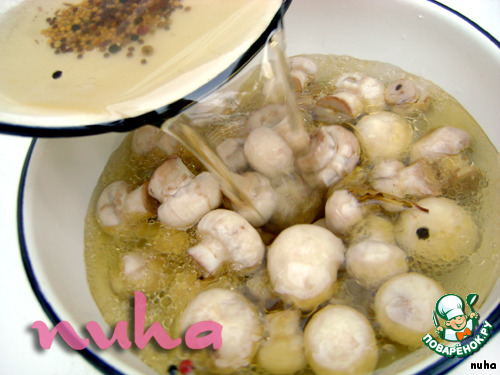 Express recipe. One time I tried pickling mushrooms, and now it is my lifesaver! Great snack, I tell you, negapatnam to prepare, delicious, these mushrooms like!
Ingredients
500 g

1.5 Tbsp

1 Tbsp

1 tsp

0.5 cup

2 Tbsp

1 tsp

1 piece

1 tooth
//= Yii::t('app', 'Total calories: ') . $recipe['ingredients']['total_calories'] ?>
Cooking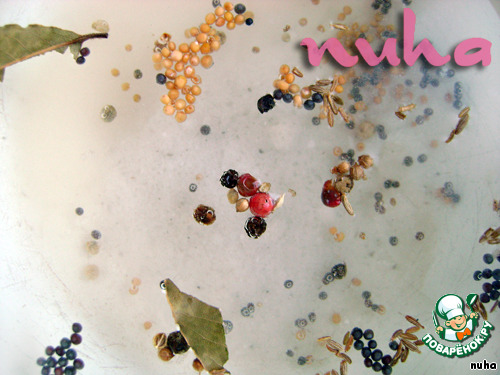 Small mushrooms (the smaller the better) is good to wash, remove the skin on the cap. In 500 ml of water add salt, sugar, pepper, mustard seeds, coriander, cumin, peeled garlic and Bay leaf. Bring to boil and boil the marinade for 30 seconds, set aside.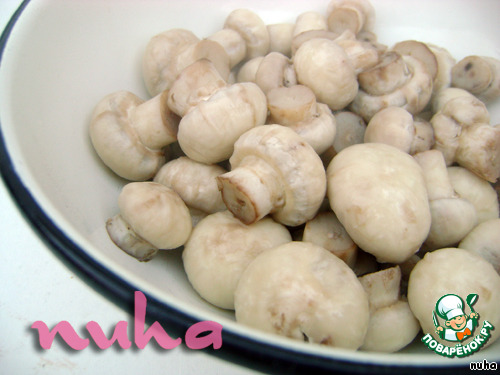 Prepared mushrooms to boil about 4 minutes in boiling unsalted water.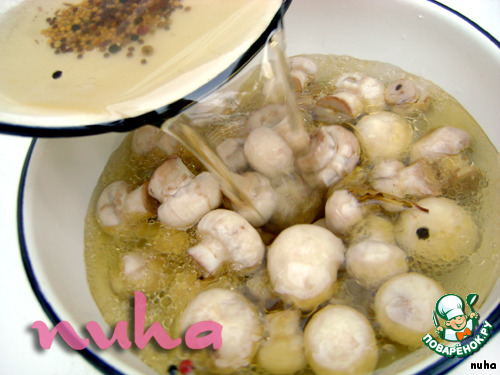 In the still-warm marinade, add the vegetable oil and vinegar, pour our just-cooked mushrooms, cover the bowl with foil or a lid and set aside to cool at room temperature, and then refrigerate. These mushrooms are completely ready in 12 hours. Store in a jar in the refrigerator. Bon appetit!