Description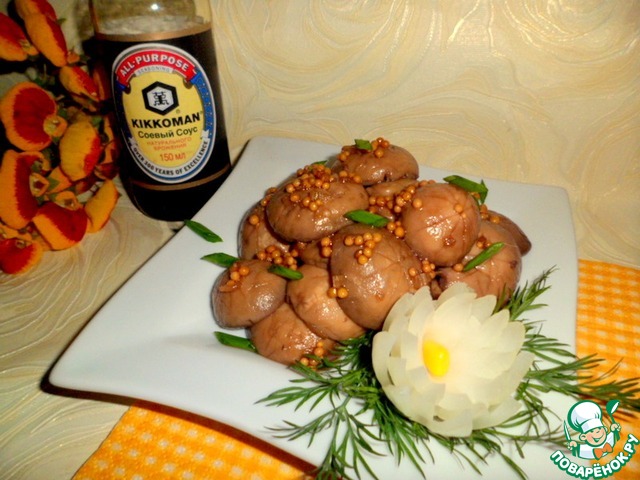 Share tasty mushrooms. With soy sauce and they're awesome. Time the cooking takes very little, and the taste is awesome.
Ingredients
500 g

2 Tbsp

2 Tbsp

2 Tbsp

1 tsp

1 tsp

1 tooth

0.5 tsp

0.333 tsp

10 piece

2 piece
//= Yii::t('app', 'Total calories: ') . $recipe['ingredients']['total_calories'] ?>
Cooking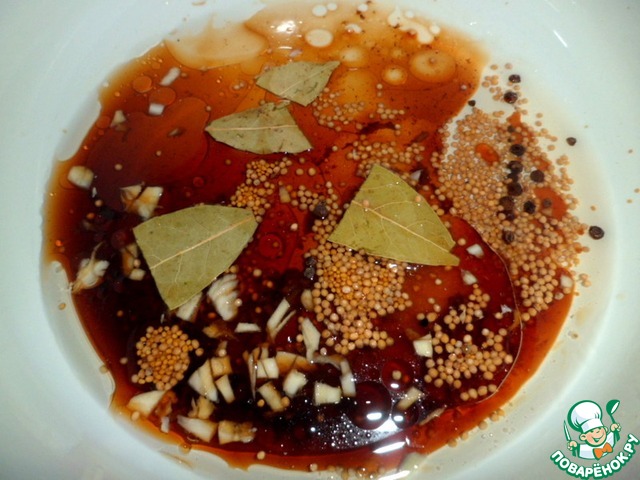 Everything except the mushrooms, put in a saucepan. Try it and adjust to your taste. I just had enough.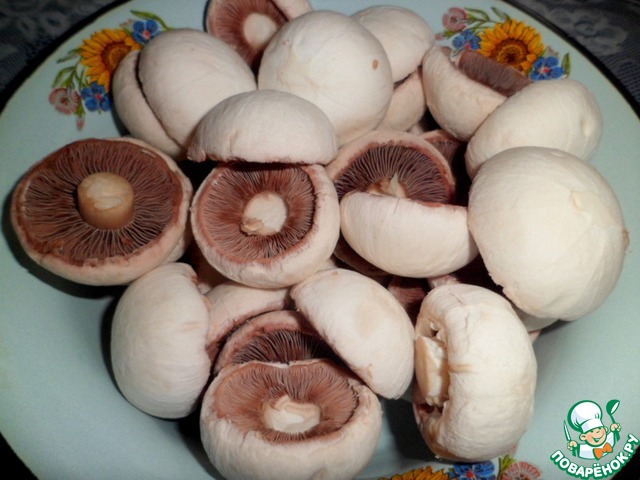 Hats cleaned, legs cut off, they will be useful for another dish. 500g of mushrooms turned out to 360g.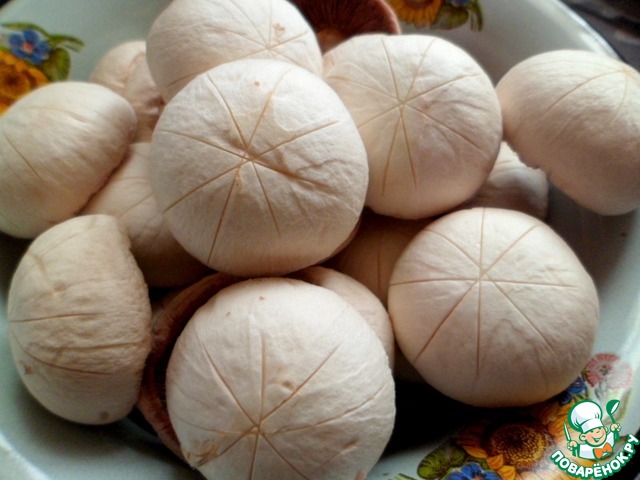 Beauty can not be lazy and do here such light cuts on the cap of mushrooms.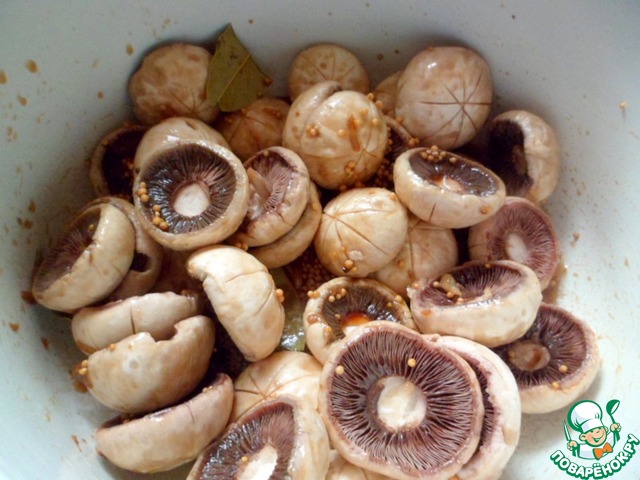 Let the marinade heat up and put the mushrooms, stir, cover and small fire stew for 10 minutes. In the process two or three times to mix.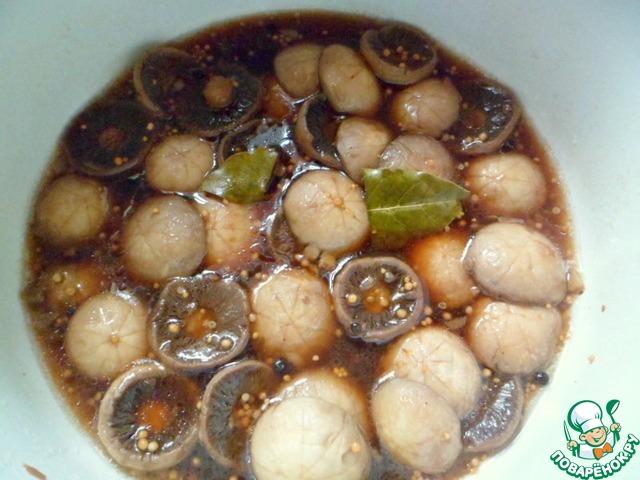 After 10 minutes there will be a lot of liquid. Turn off the heat. And leave the mushrooms to cool. To shift in a jar in the fridge. They are ready immediately after cooling.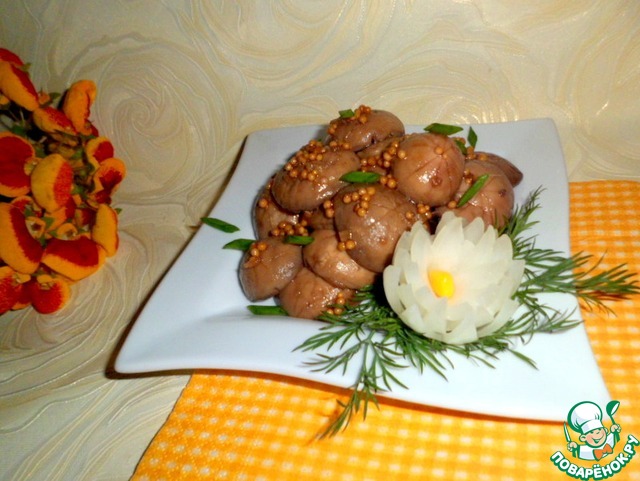 Served with green onions.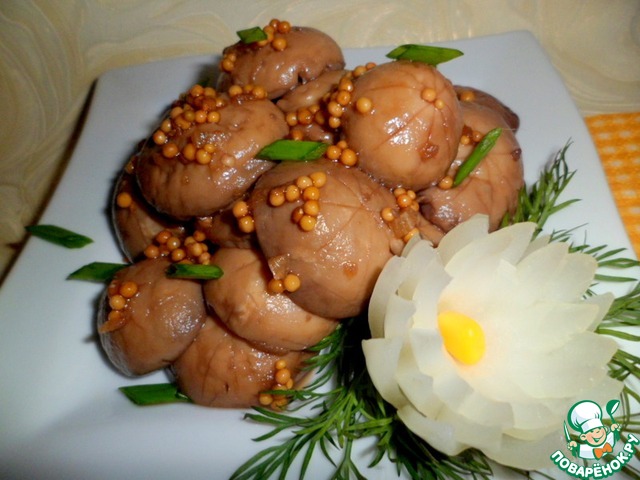 That's closer, what beauties.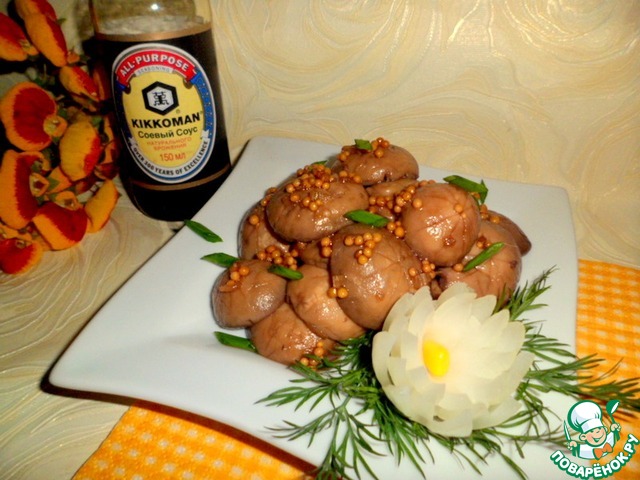 Bon appetit!