Description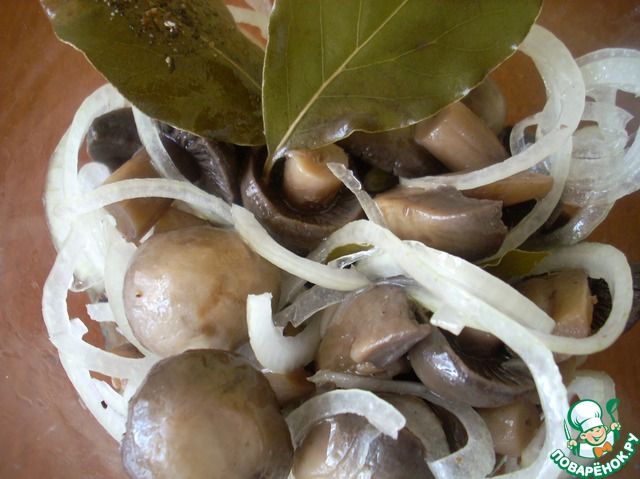 Quick recipe for pickled mushrooms. A great snack while fasting.
Ingredients
500 g

50 ml

150 ml

5 tooth

4 piece

10 piece

1 pinch

0.5 Tbsp
//= Yii::t('app', 'Total calories: ') . $recipe['ingredients']['total_calories'] ?>
Cooking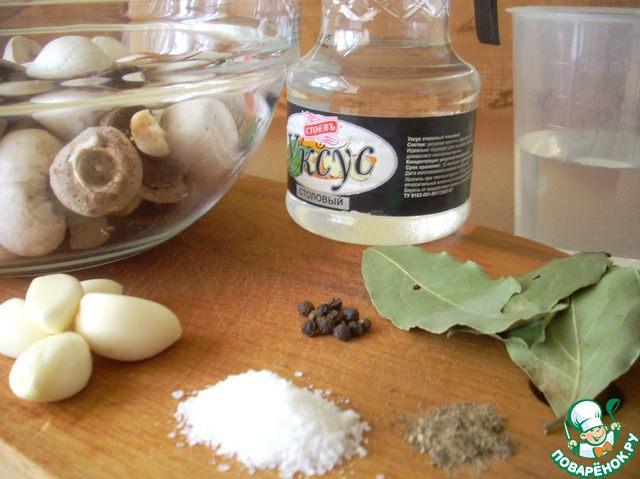 Here are all the ingredients that we need.
Mushrooms should be washed and cleaned. If you have large mushrooms, you can cut into halves or quarters. Garlic peel and crush with a knife.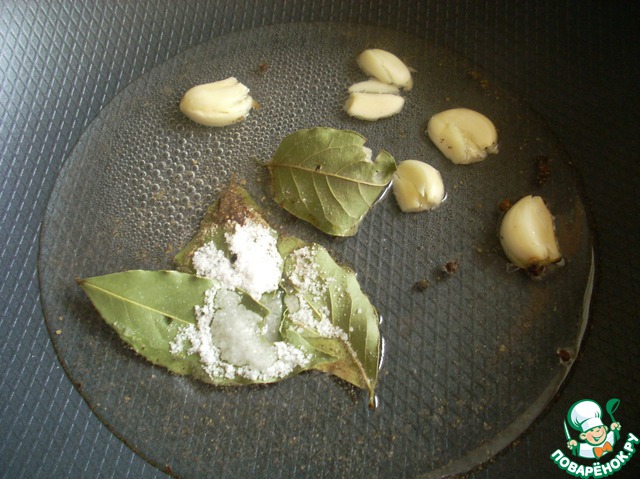 In a saucepan or deep frying pan pour the water and put all the spices. Bring to boil and omit the mushrooms.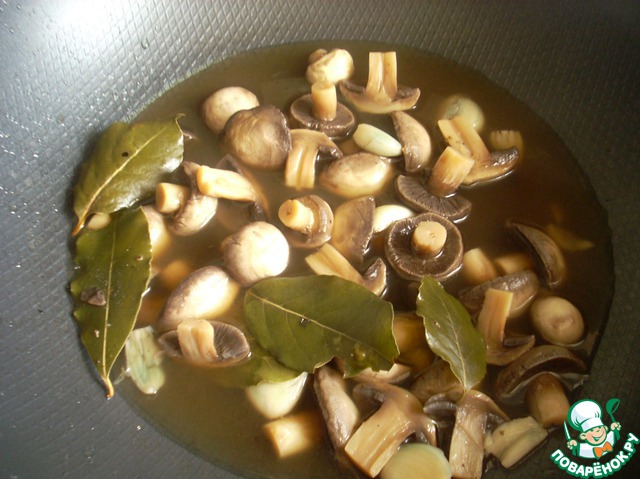 Stir so that the mushrooms mixed with spices. Simmer 5 minutes under the lid. Then the mushrooms transfer to a jar, pour the marinade. When they are cool, close the jar and put into the refrigerator. A day later the mushrooms are ready.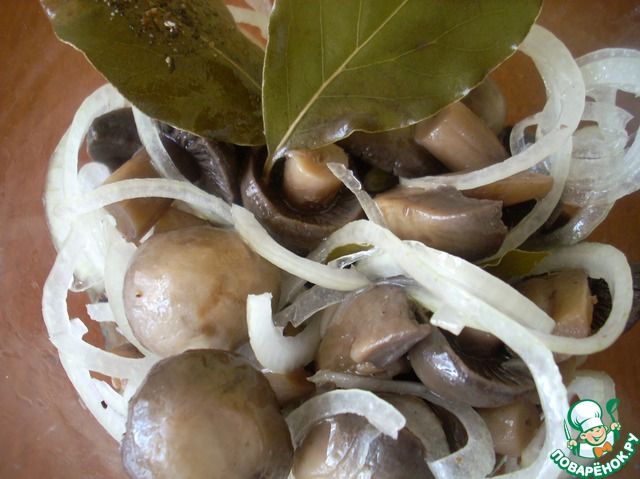 When applying mushrooms to fill with vegetable oil, add the onion, according to taste, you can add the vinegar. Bon appetit!