Description
The site already has the recipe for quick pickled mushrooms, but the recipe is super fast. My somewhat slower :))) But also very tasty. Husband said "Better than store bought"
Ingredients
500 g

3 tooth

1 piece

0.5 piece

1 l

1 piece

5 piece

1 tsp

80 ml

1.5 tsp

1 Tbsp

1 Tbsp
//= Yii::t('app', 'Total calories: ') . $recipe['ingredients']['total_calories'] ?>
Cooking
Wash the champignons. Boil in slightly salted water for 5 minutes. Boiled mushrooms drain in a colander.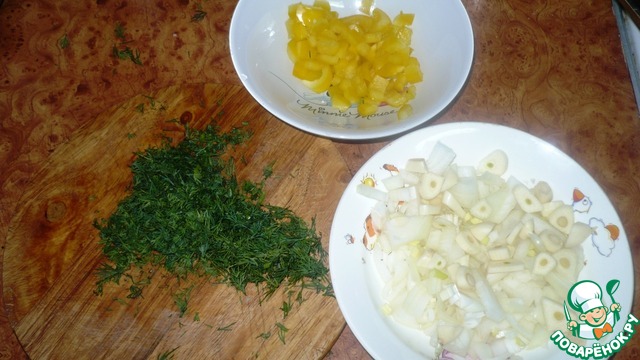 To prepare the vegetables. Onions finely chop, garlic slices. Bell pepper cut into cubes (I had yellow). I have decided to add dill. In the original recipe it is not.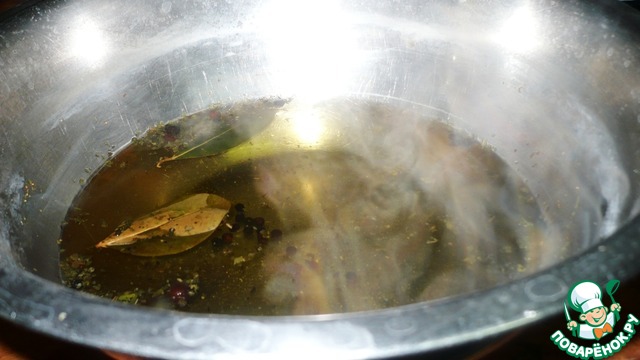 To prepare the marinade. 1 litre of water bring to the boil together with the Bay leaf, black pepper and marjoram. Cook for just 2-3 minutes. Remove from the heat. Add salt, sugar, vinegar and olive oil.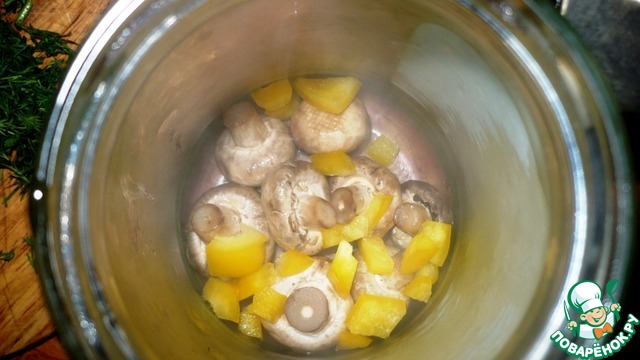 Cut the mushrooms in half if they are large, but best of all is the small mushrooms whole. Put them in a ceramic deep bowl (I had a liter bottle), sprinkle the diced pepper,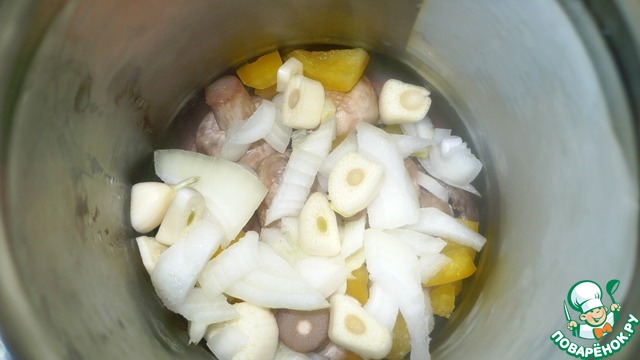 On top of the chopped onion and garlic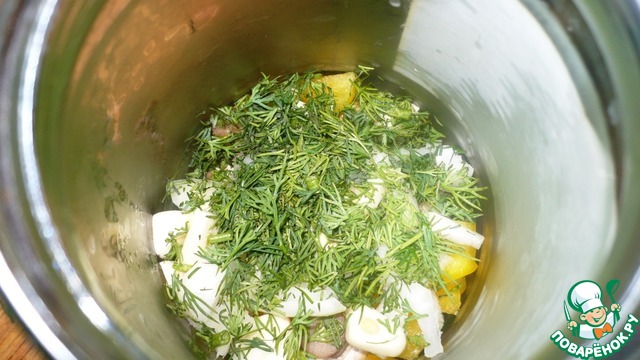 On top of the fennel. So layers put the mushrooms and vegetables to the end.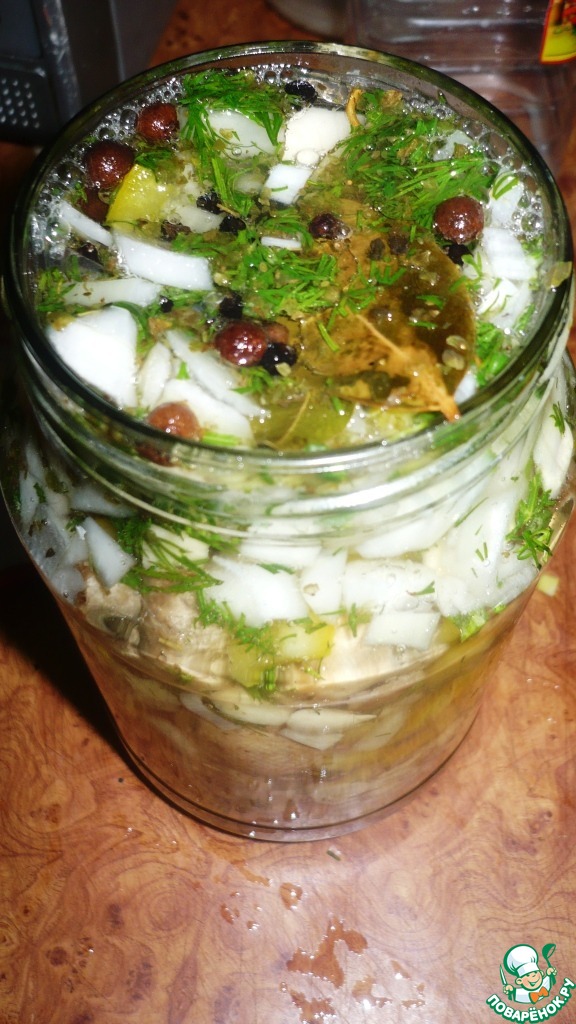 Pour the hot marinade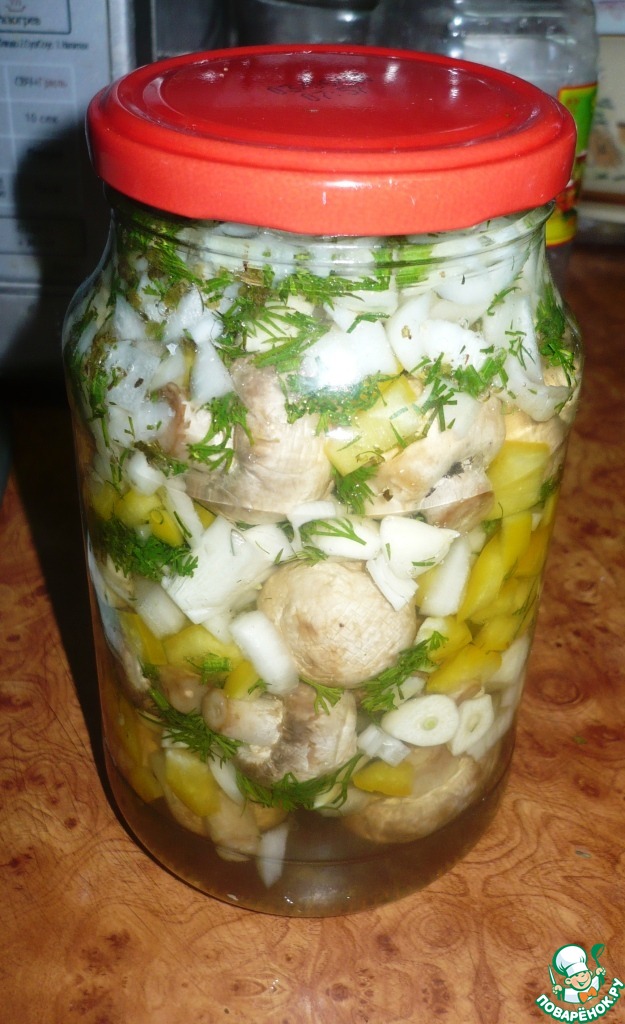 Cover and leave to cool. Once cooled, put it in the refrigerator. 12 hours later the mushrooms are ready.
Bon appetite! ;)