Description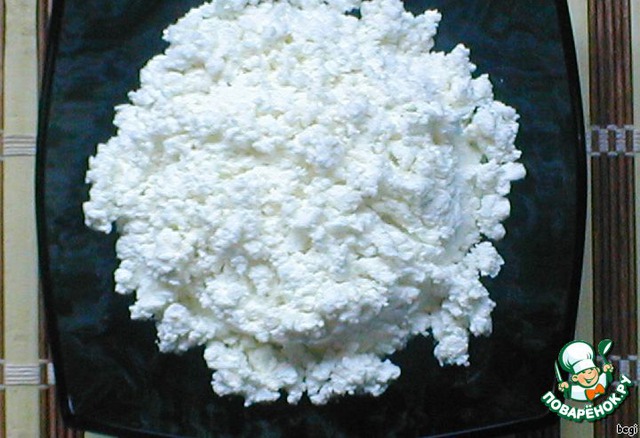 This recipe I made not for ourselves, but for our chefs living abroad. A big problem for them to find real cheese. By trial, I still found a way. Turned so easily and without problems to convert liquid cottage cheese-cottage cheese (cottage cheese) in the ordinary curd. What can be said about him? Slightly salty and in the first few hours felt a bit cheese, but then the flavor of the "cheese" has disappeared. Try this recipe. I hope I could help, and now the delicious curd and casseroles will be on your Desk! Good luck!
Cooking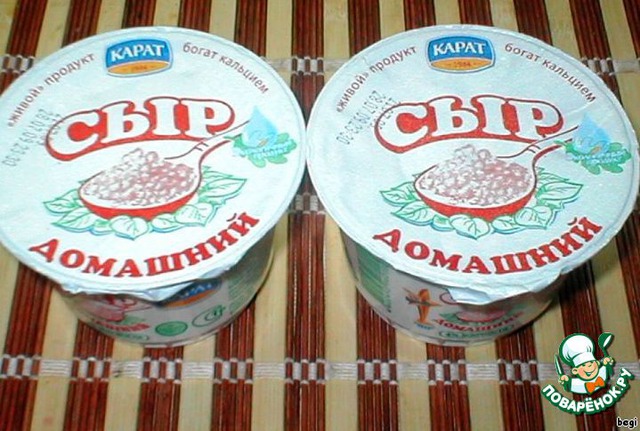 To prepare the ingredients.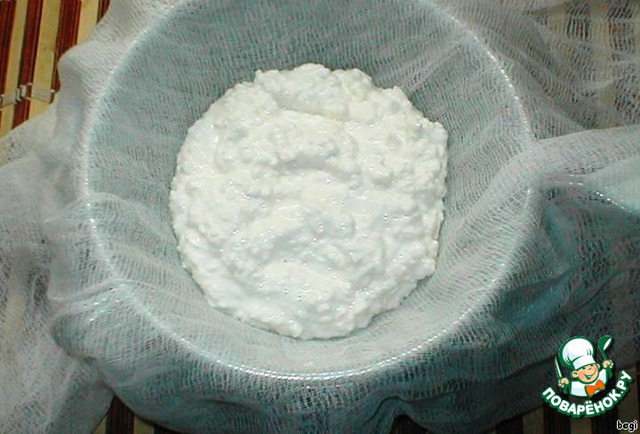 Take a pan, put a strainer on it the gauze in two layers and spread mayonnaise.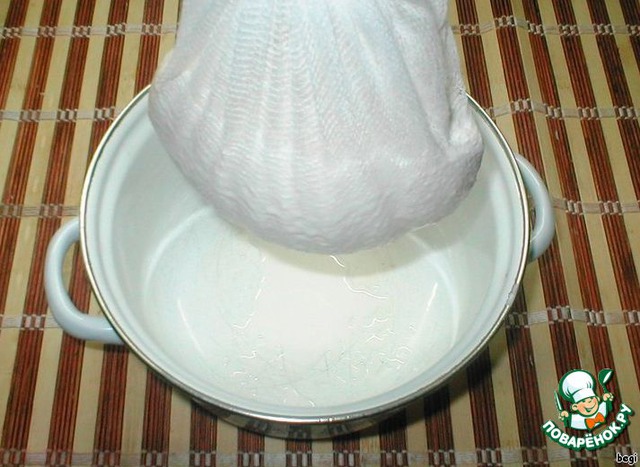 Tie the cheesecloth with a knot and hung to drain the liquid whey. On the day, no less.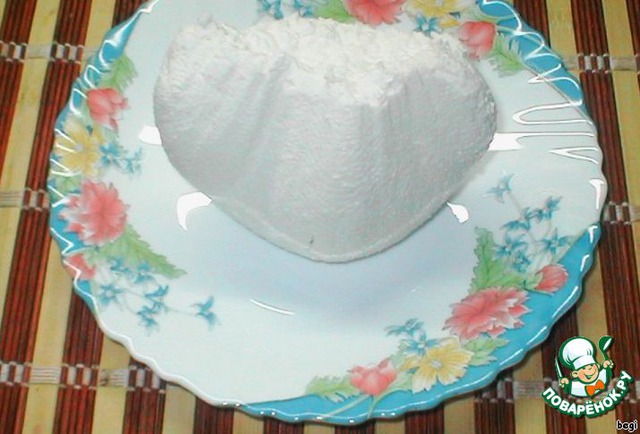 Untie the cheesecloth and remove the cheese mass.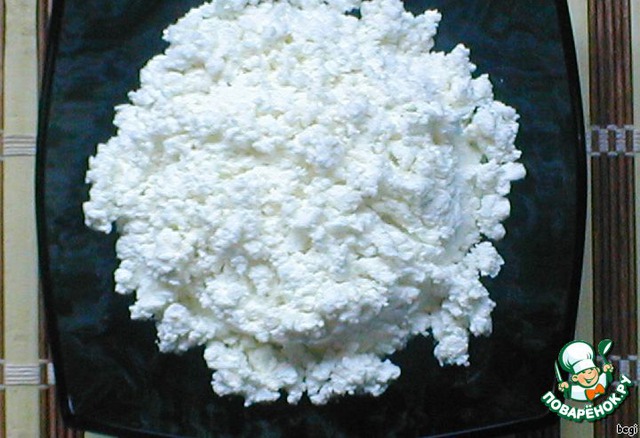 Granular curd cheese was real CHEESE!