Description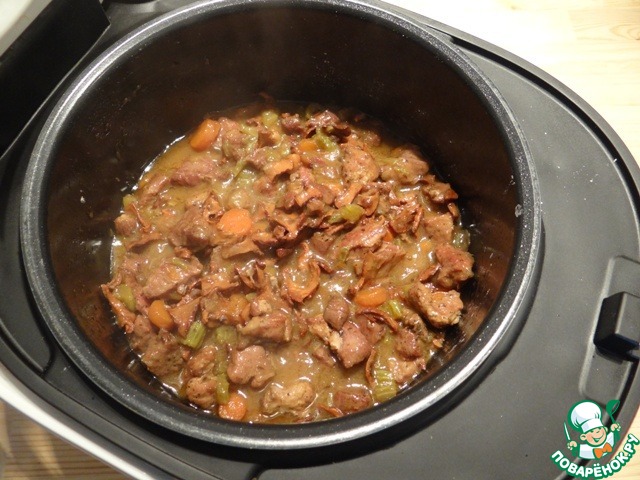 Offer to your attention a stew, the recipe of which I found it on the Polish culinary website. The highlight of it is that in the process of making plum jam is added, which gives the stew a beautiful color and fantastic taste. To cook stew in a slow cooker - a pleasure! The meat turns out tender and the vegetables remain chunky, but not turn into puree. We recommend you to prepare, tasty and nourishing dish!
Ingredients
800 g

2 Tbsp

120 ml

1 piece

3 tooth

1 piece

The Apium graveolens Dulce

230 g

40 g

1 Tbsp

5 Tbsp

480 ml

1 Tbsp

1 tsp

1 tsp
//= Yii::t('app', 'Total calories: ') . $recipe['ingredients']['total_calories'] ?>
Cooking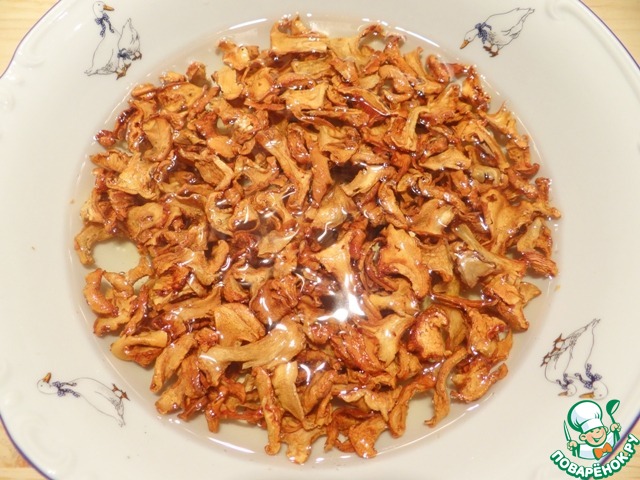 This is a wonderful stew I easily prepared in multivarka Vitek VT-4205 VK. First soaked in warm water for a few hours dry the mushrooms (I have a very thinly sliced chanterelles).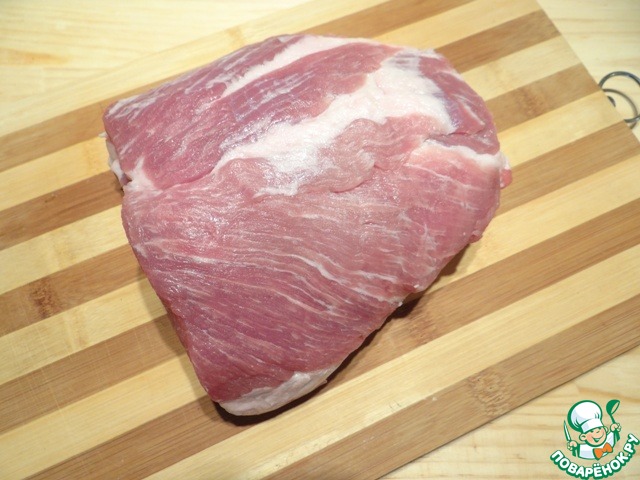 My meat, dry it with paper towels.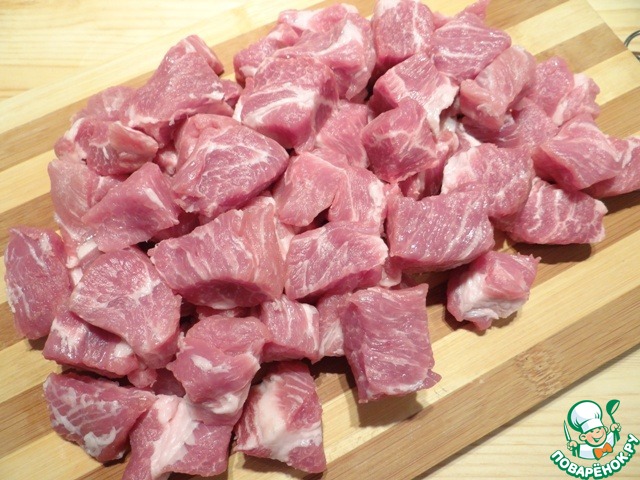 Cut the meat cubes.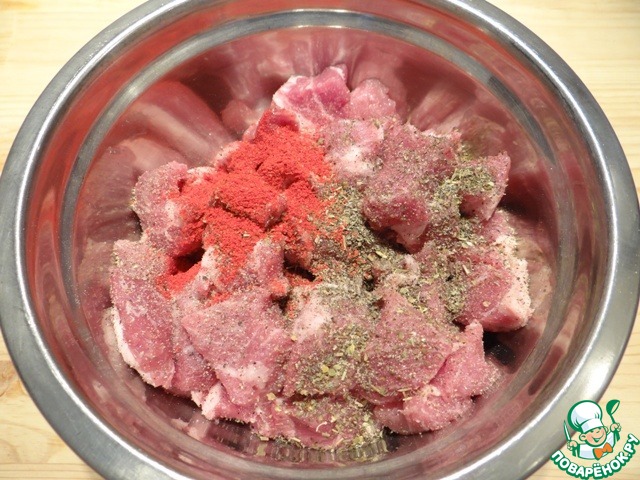 Meat is salted to taste, sprinkled with Provencal herbs, ground black pepper, sweet paprika, mix well and give a little brew.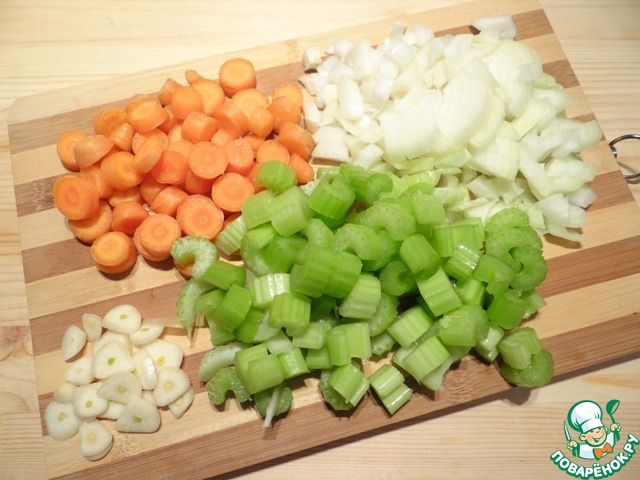 At this time, cut the vegetables - carrots (I have a little, cut into slices), celery stemmed, peeled garlic, peeled onion cubes.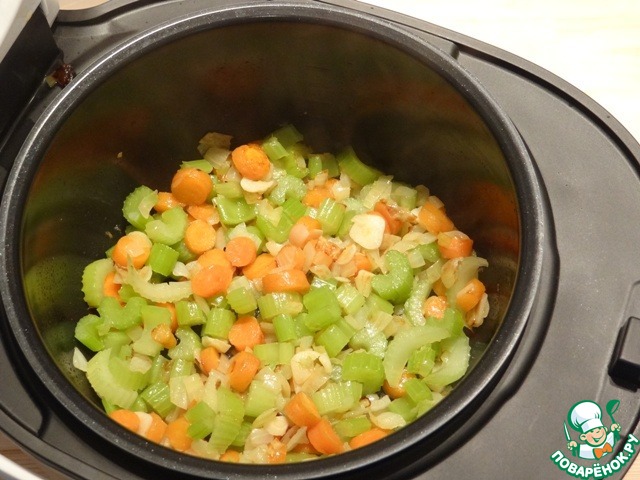 Multiverse include mode "Browning" for 20 minutes, pour half of the olive oil, slightly heated, stir fry the vegetables, occasionally stirring them. Vegetables are removed from the bowl multivarki.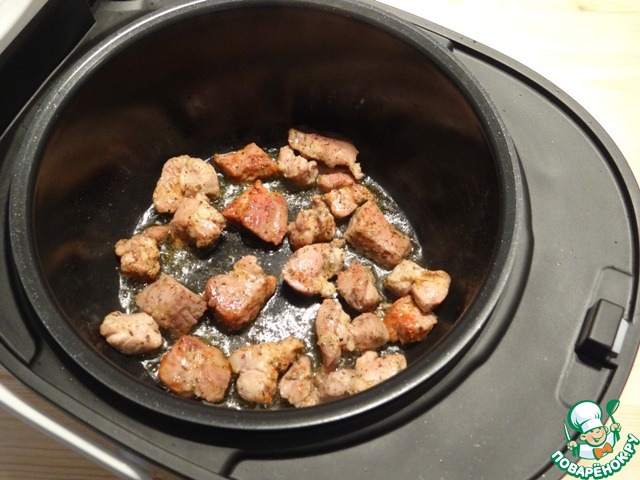 In a bowl add the remaining olive oil and fry the meat pieces.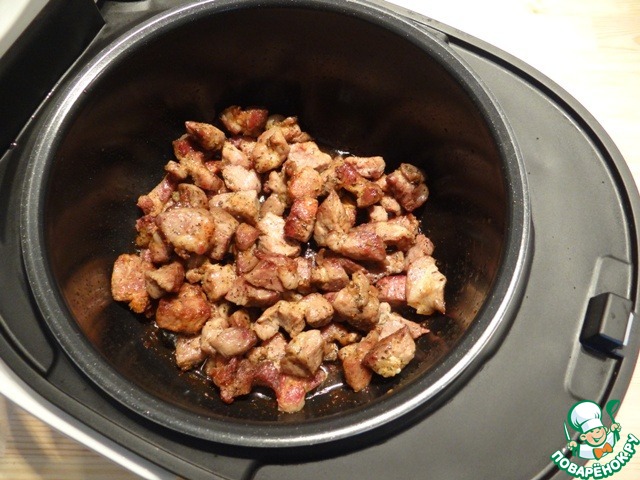 In a bowl put all the fried meat.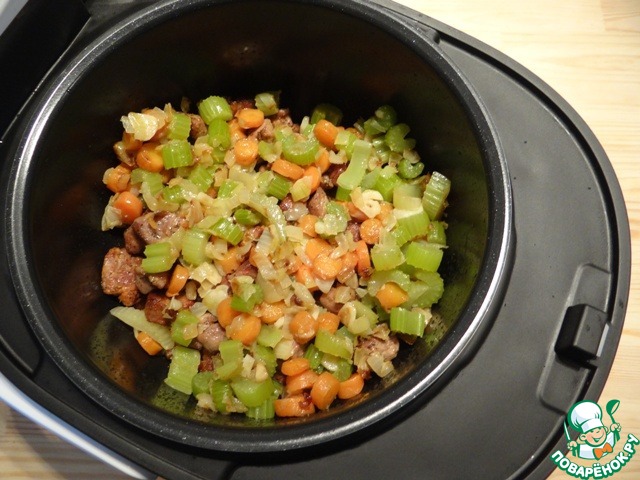 Add the fried vegetables.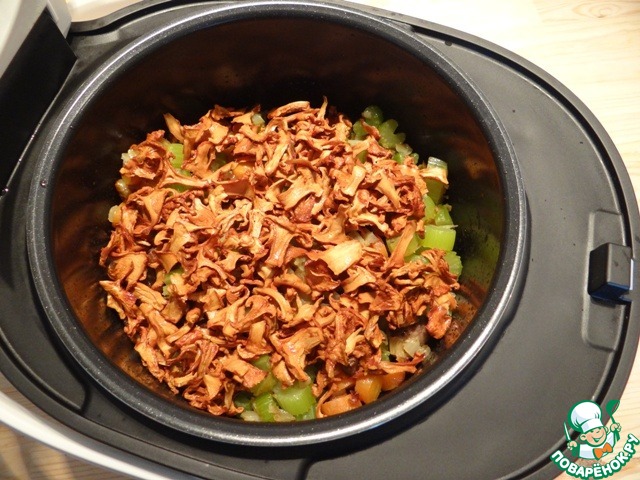 Mushrooms good squeeze and add to the meat with vegetables.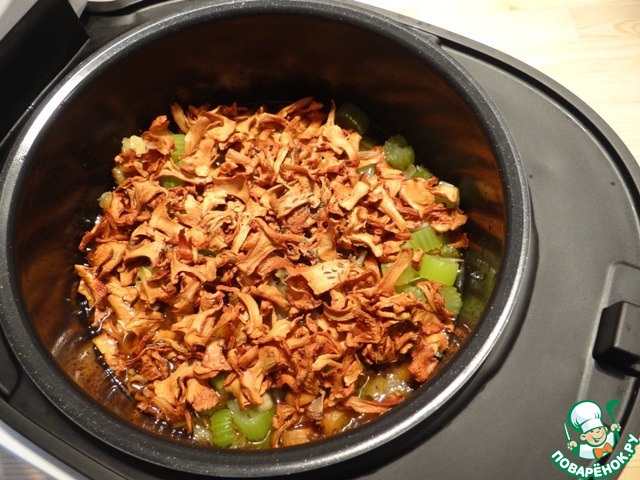 Add the cumin and the hot broth or water.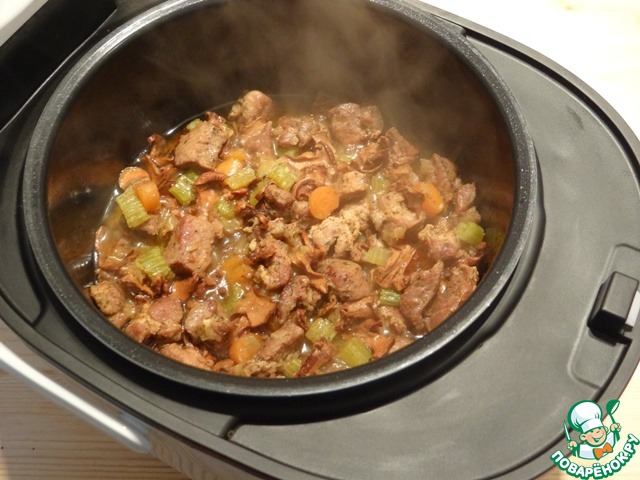 Include multivarku mode "Quenching" for 110 minutes. In the process of putting out several times stirred the stew.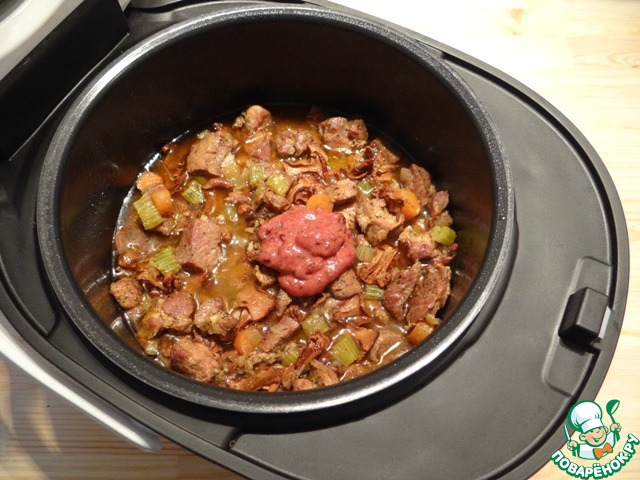 20 minutes until cooked pour in the red wine and add plum jam (in the store, I plum jam could not find, but saw frozen plums halves, they make a delightful jam, then slices of plums I shredded with a blender). Stew gently stir and continue to cook with the lid closed multivarki..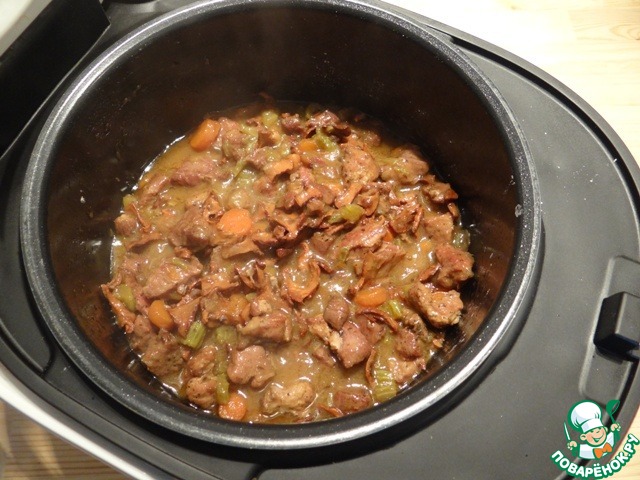 At the end of cooking the stew, sprinkle with flour, mix and bring to a boil. The stew is ready. Bon appétit!