Description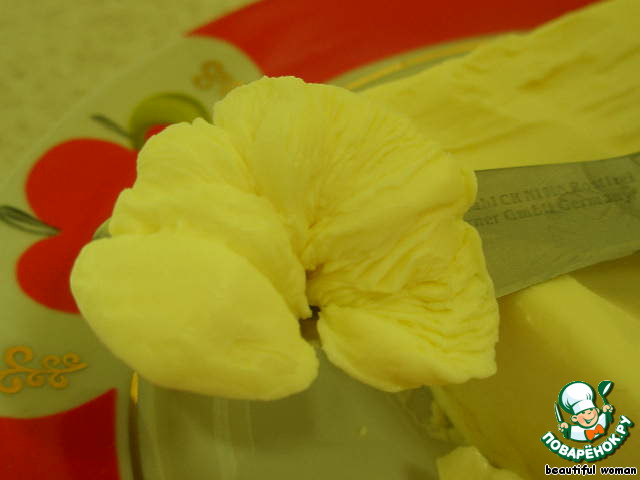 Have you ever tried chicken liver pate with nuts and prunes? If not, then You are here. I assure you won't regret it!
Ingredients
400 g

1 piece

1 piece

8 piece

0.5 cup

3 Tbsp

1 Tbsp
//= Yii::t('app', 'Total calories: ') . $recipe['ingredients']['total_calories'] ?>
Cooking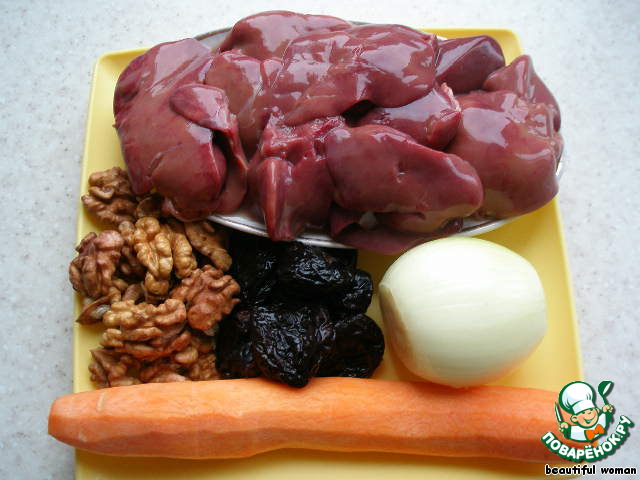 Here are the products we need.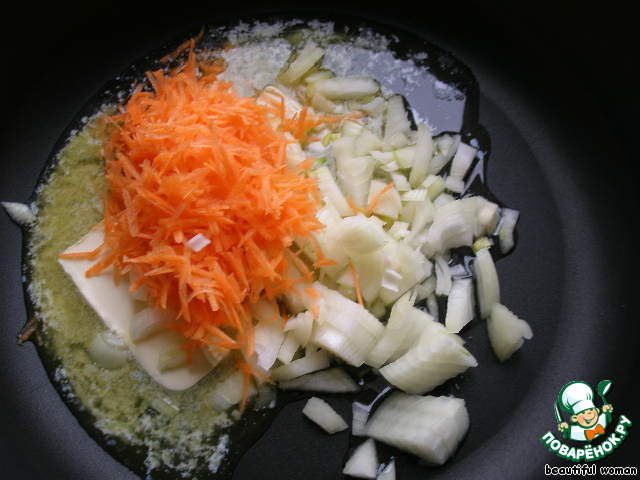 Melt in pan the butter and vegetable oil spread in a frying pan chopped onion and grated carrot. Fry until Golden brown.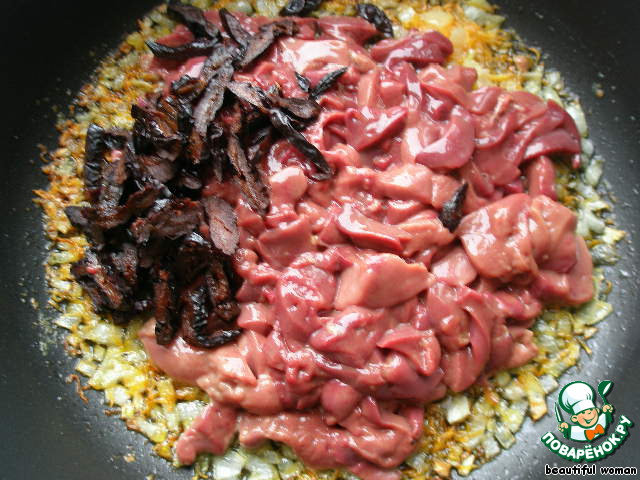 To the onions and carrots add diced liver and prunes. Cook for 7 minutes, stirring constantly. Don't overcook! Season with salt and pepper and add 1 tsp of sugar.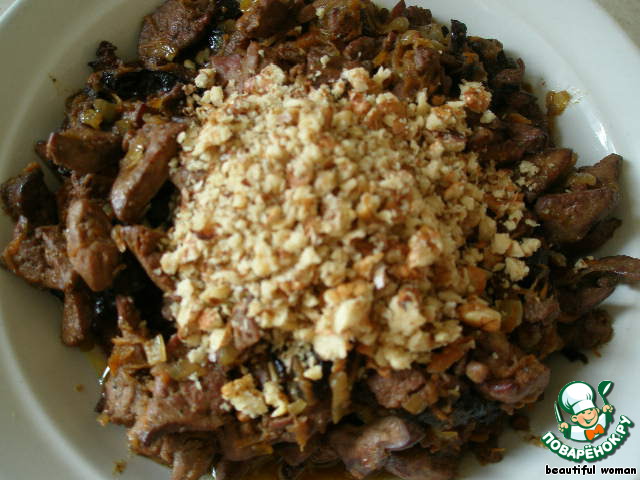 Spread on a plate, add crushed nuts and stir.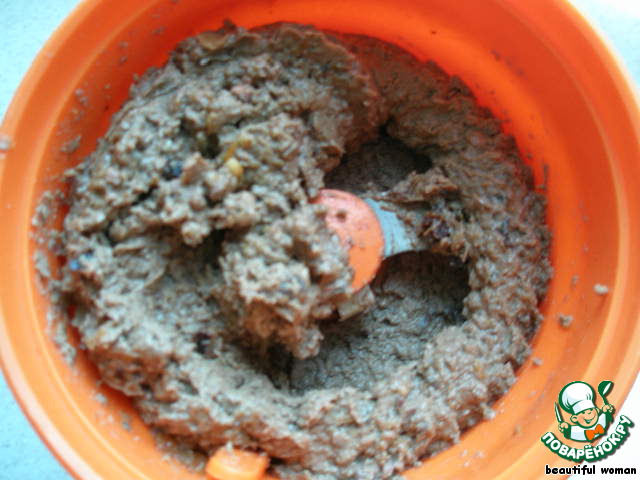 Grind all into a processor until smooth.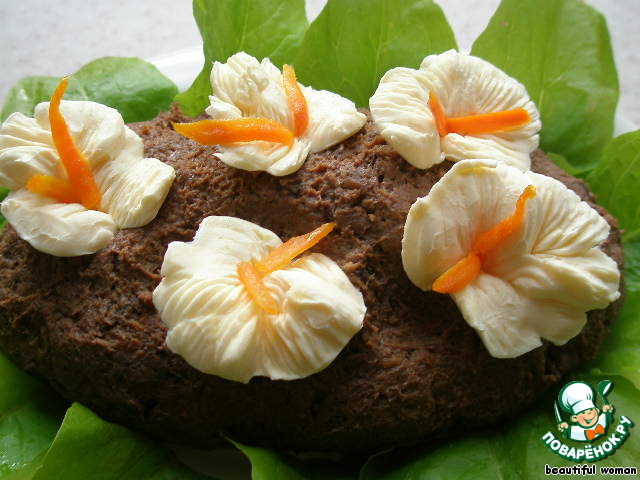 Spread on a plate, decorate with the colors of butter and serve.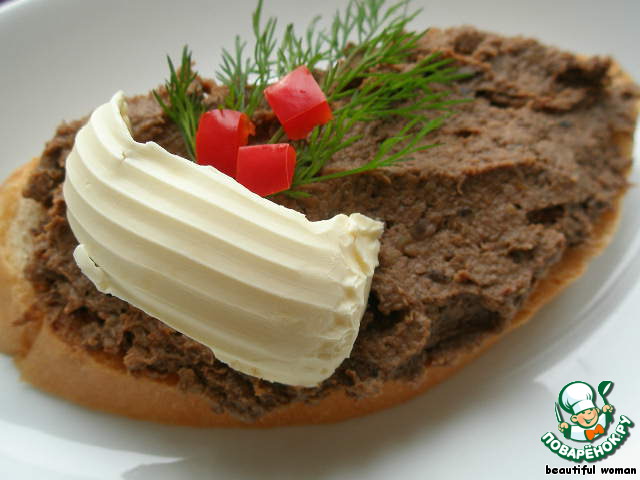 Or smear the pate on the sandwich.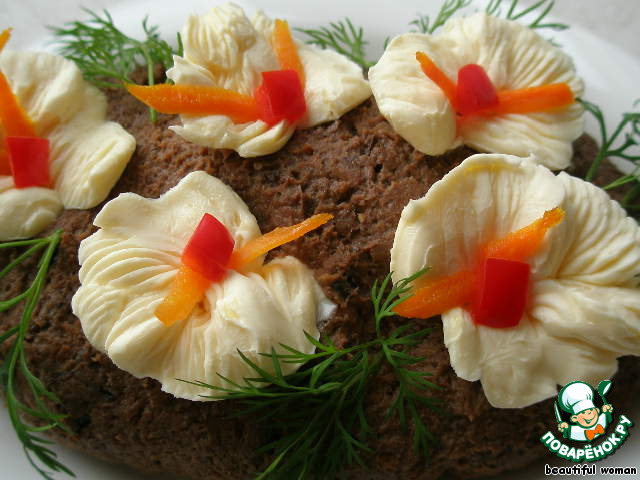 And you can file that way.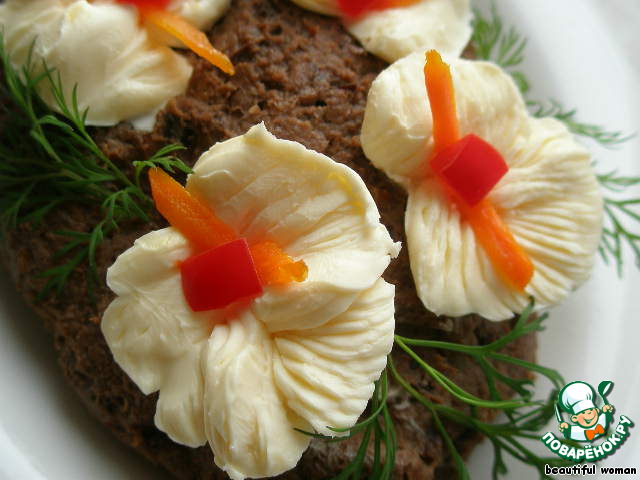 And near.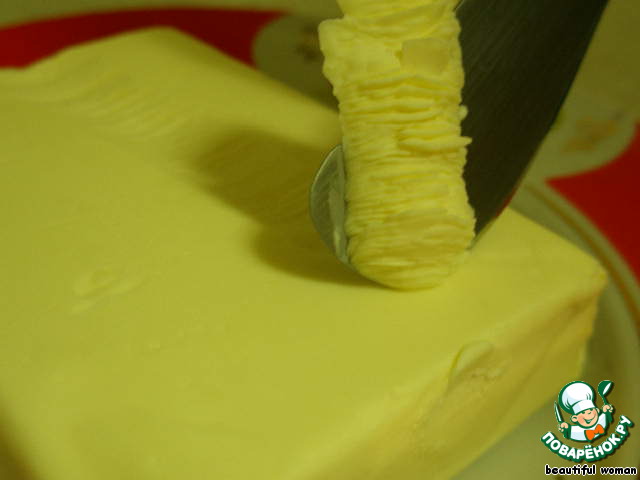 Girls will show You how to make flowers from the oil. Extend the knife along the piece of oil removing the chips.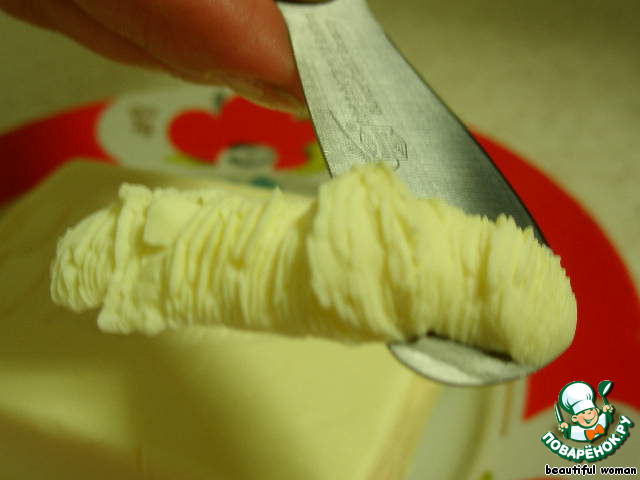 We get such a ribbon.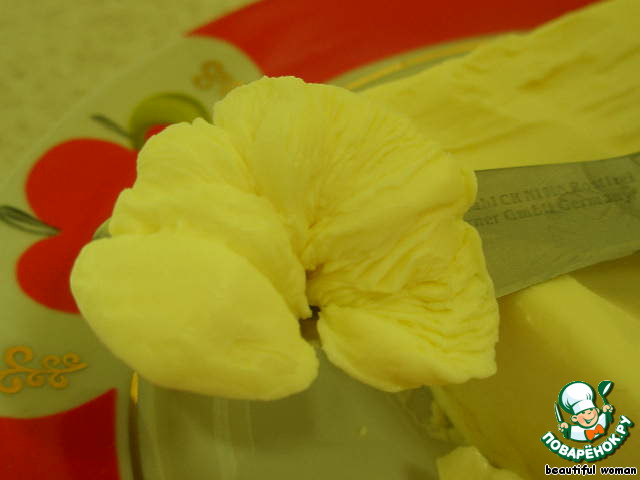 Turn it, joining the ends and get a flower. It's very simple.