Description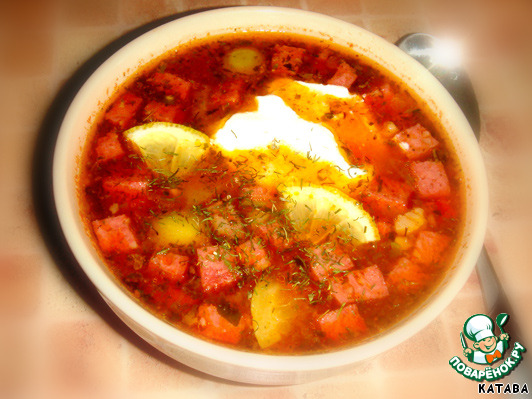 The modern version of the soup. It's always my mom cooked.
Ingredients
400 g

3 piece

1 piece

3 piece

1 handful

1 can

2 cup

5 Tbsp

1 Tbsp

3 l
//= Yii::t('app', 'Total calories: ') . $recipe['ingredients']['total_calories'] ?>
Cooking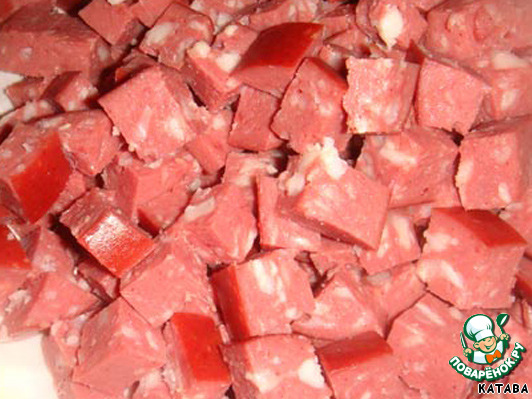 In a saucepan (3 litres), pour water or broth, put on fire. Sausage cut into cubes.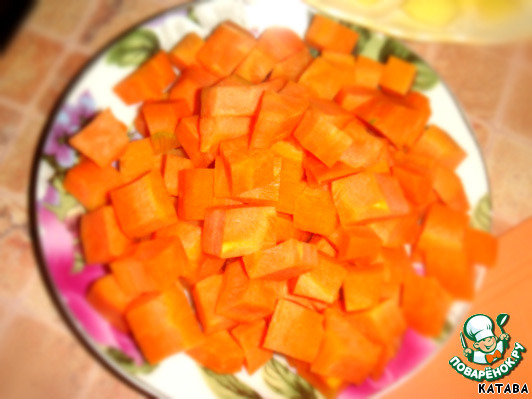 Cut the carrots.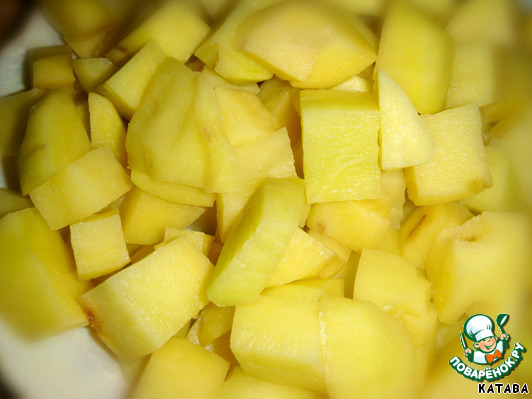 Cut potatoes.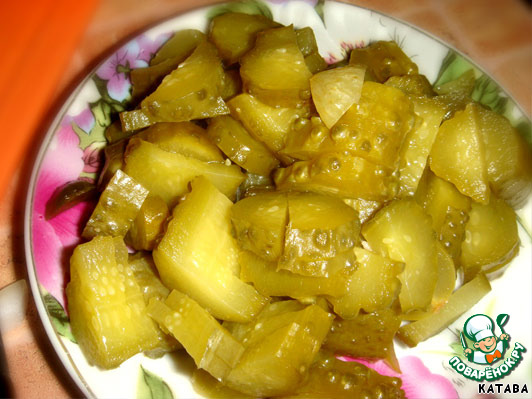 Chop the cucumbers.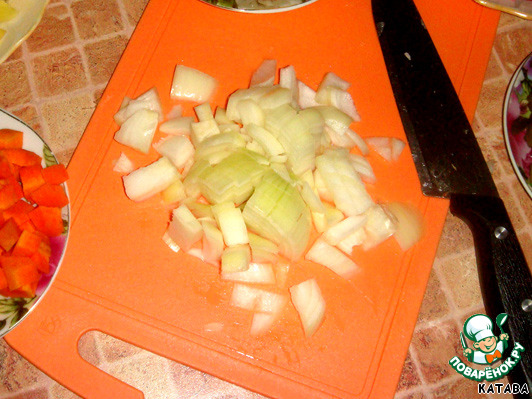 Chop the onion.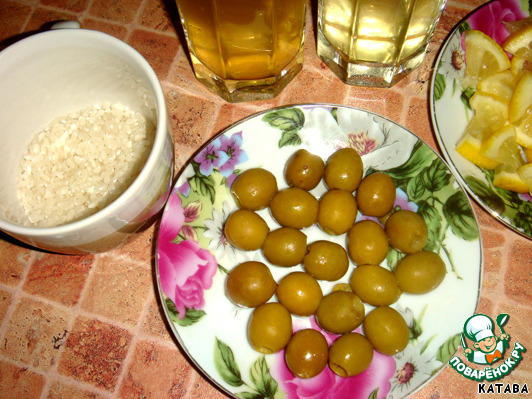 Rice (a handful) wash, drain brine from pickles and olives, a lemon cut into triangles.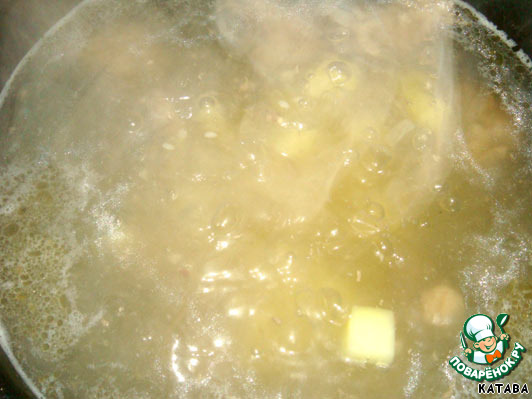 In a pot do make potatoes, then the rice, cook until soft.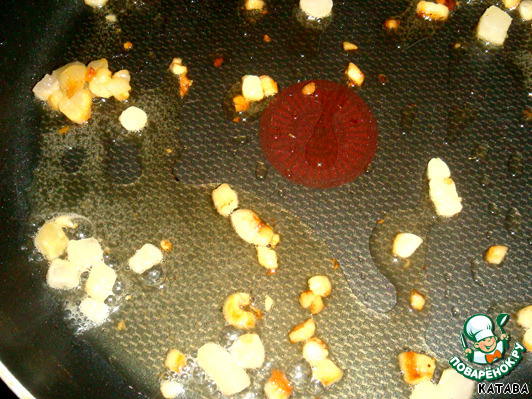 Meanwhile, chop up very fine a piece of smoked salsa and melted, throw into the pan.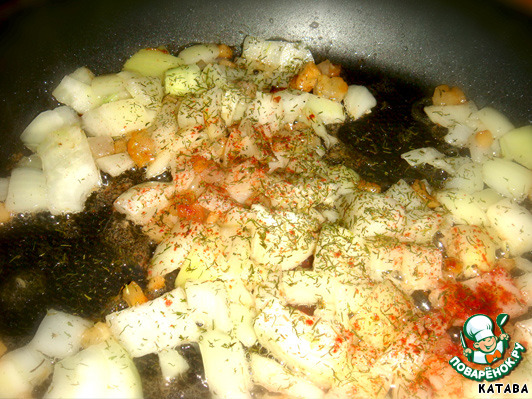 Melted lard (not crusts, and as in the picture) brosam onion, sprinkle of dried dill and red pepper. Do not forget to stir with a spatula.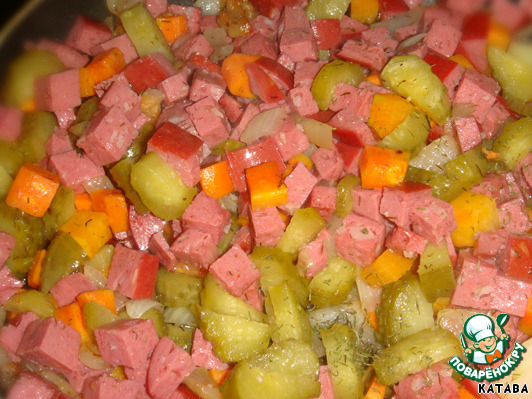 As soon as the onion begins to brown, lay the sliced sausage, carrots and cucumbers. Fry not long, do not forget to stir. Importantly, the vegetables retained their color.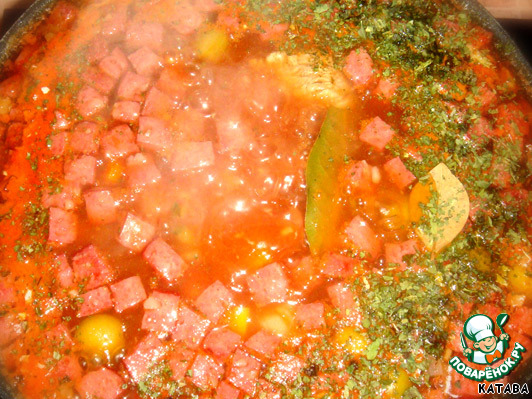 In a pan put the vegetables with the sausage, cook for 5 minutes. Then do make a glass of olive brine and a glass of cucumber brine. Tomato paste (4-5 tablespoons), olives, sliced lemons and 1 tablespoon of sugar to balance the taste. To taste salt, pepper, add Bay leaf, pepper, dried dill. It would be better, in General, fresh greens, but in the absence of go and dried.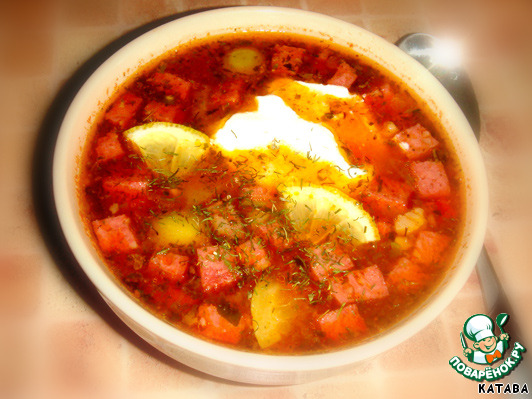 To turn off the oven, give the stew solyanochka 15 minutes. All! you can pour into bowls! Be sure to serve with sour cream!