Description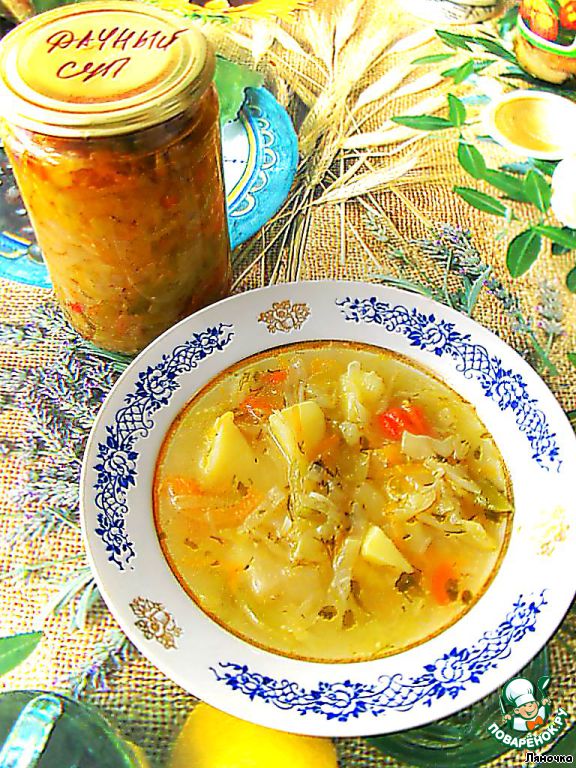 Hi! Offer another preparation for winter - easy vegetable soup that is wonderful will save you time in everyday work and variety to your table. The author of the recipe Nina Strekalovskaya, "Recipes for an Encore".
Ingredients
1.5 kg

1 kg

1 kg

600 g

700 g

300 g

2 Tbsp

3 Tbsp

1.5 cup

1 tsp

30 piece
//= Yii::t('app', 'Total calories: ') . $recipe['ingredients']['total_calories'] ?>
Cooking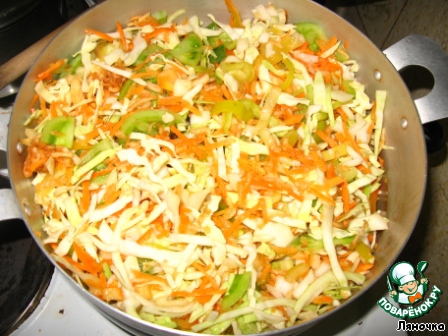 On the bottom of the container put the salt, sugar, pepper, pour in vegetable oil. Put the chopped vegetables and bring to a boil.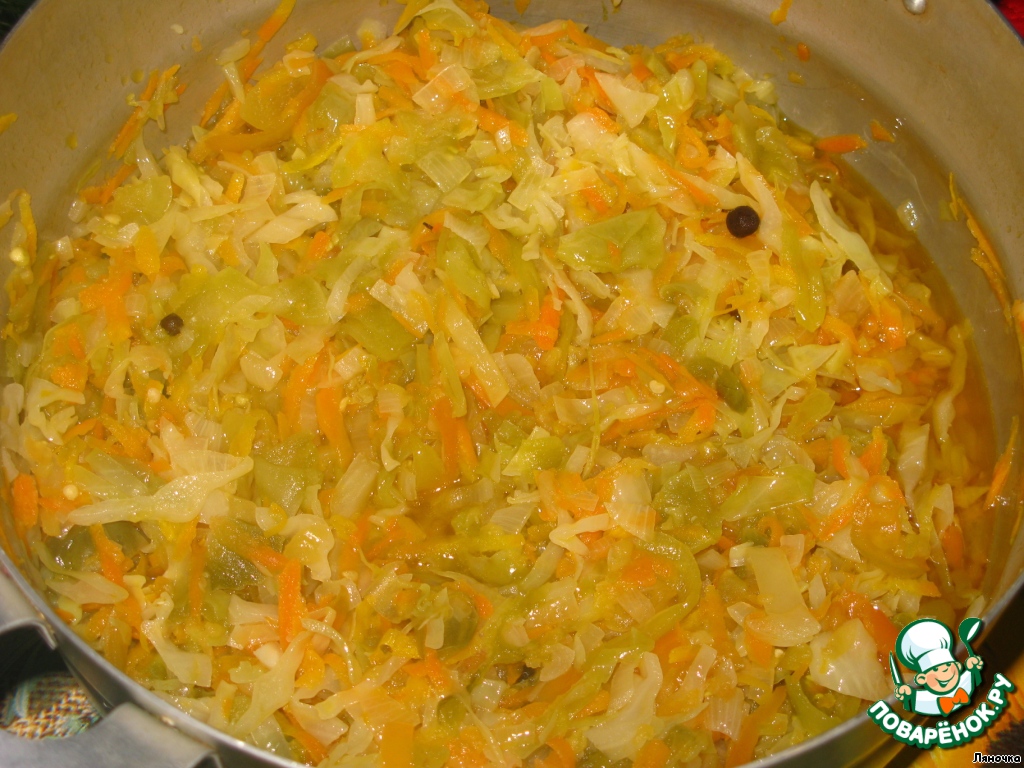 As the boil - reduce the heat and simmer for 20 minutes, then add acetic acid and cook for another 10 minutes.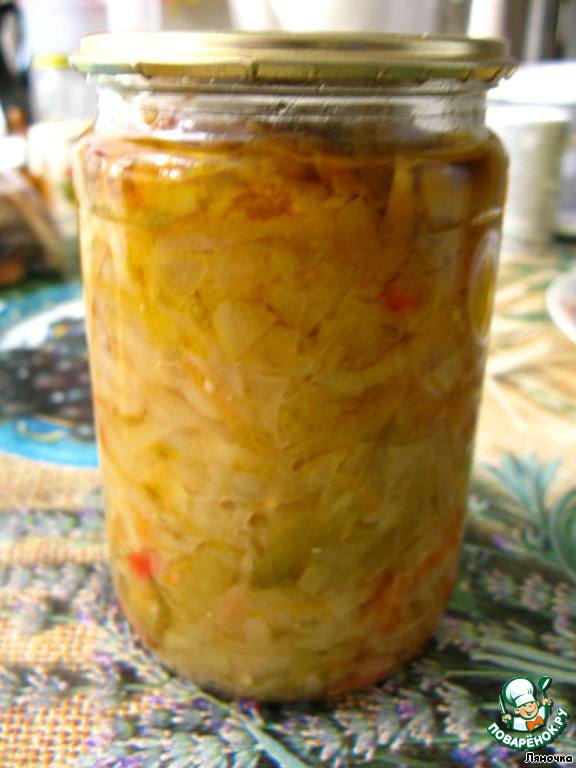 Boiling the workpiece to decompose in a clean dry banks, roll, flip and clean up under the blanket. Approximate yield: 7 cans of 0.7 liters.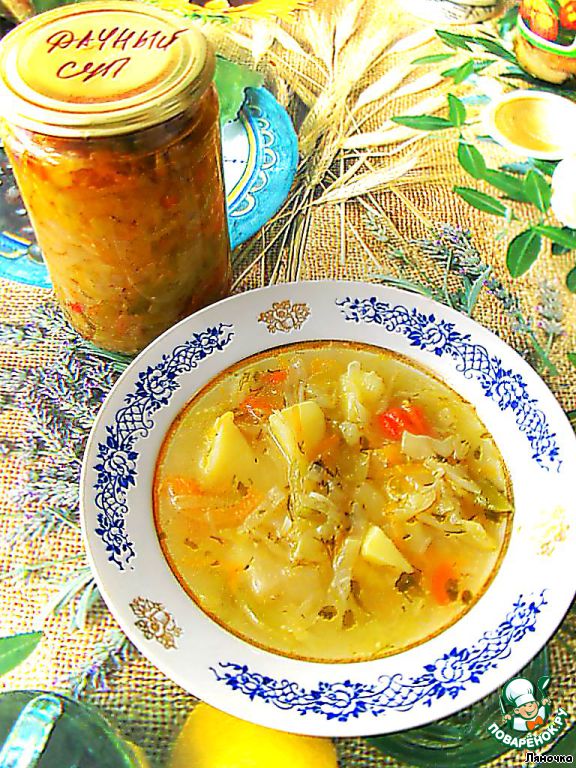 In the winter you just put chopped potatoes in broth or water, at the end of cooking add to the pot a jar of soup to give to writing a rolling boil for 4-5 minutes, throw the greens and you're done!