Description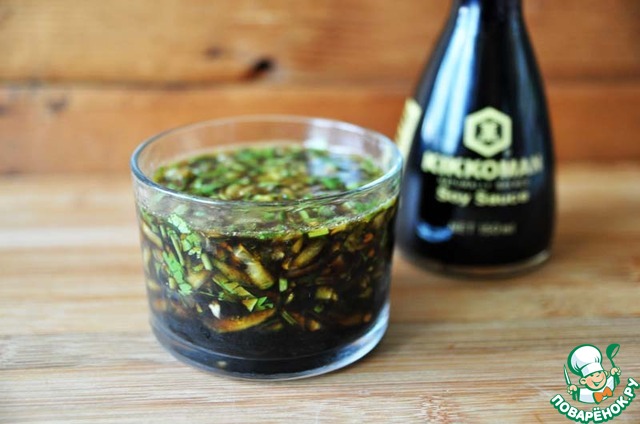 This sauce is so popular in Primorye that it is prepared and sold in cooking sections of supermarkets. It is especially in demand at the company picnic. This sauce is really versatile. They filled in salads, meat and vegetables. I like this sauce, especially with grilled vegetables, and, of course, barbecue.
Ingredients
100 g

100 ml

20 g

2 Tbsp

2 Tbsp

1 Tbsp

2 tooth

1 piece
Cooking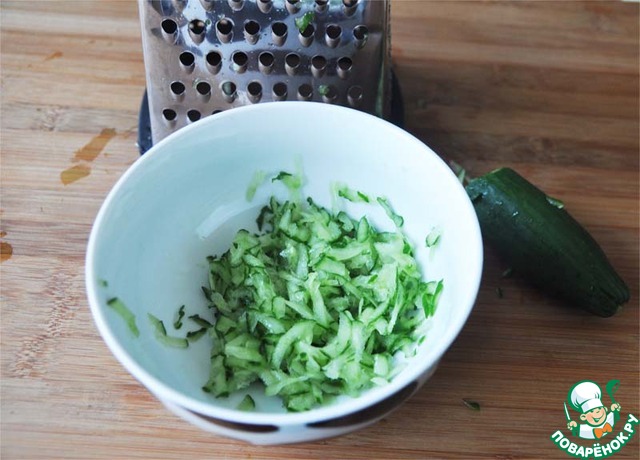 For making this sauce, do not use a blender. Cucumber RUB on a small grater.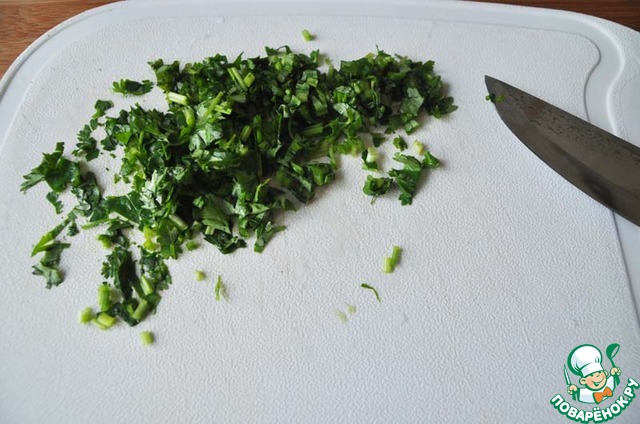 Coriander cut finely.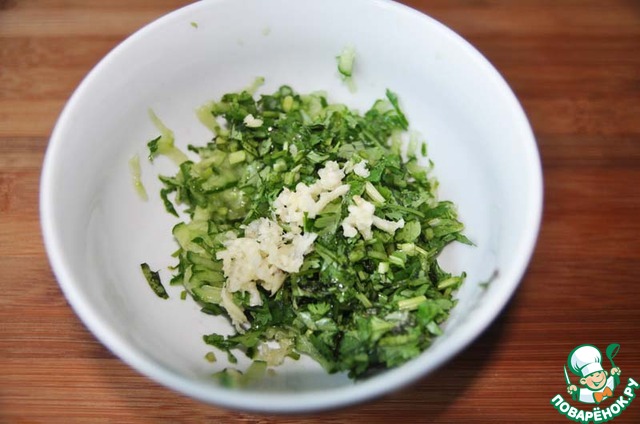 Mix the cucumber and cilantro, add squeezed garlic.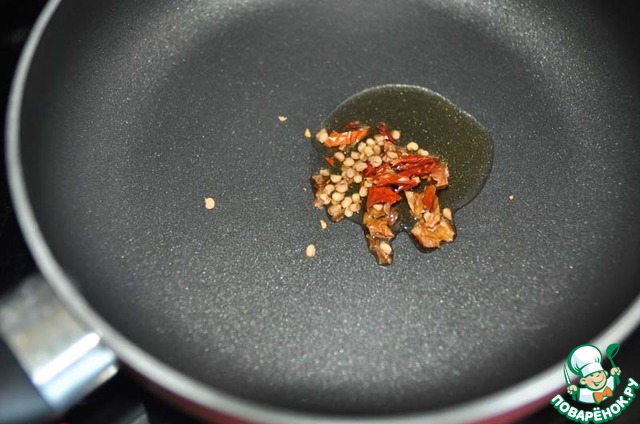 Prepare chili oil. For this chili pepper finely chopped (I had dried). In the pan pour sesame oil, add chili pepper and bring to a light scent.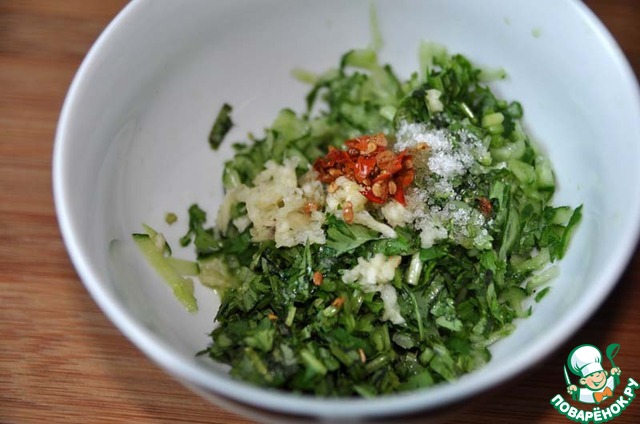 To the cucumbers add rice vinegar, sugar and chilli oil.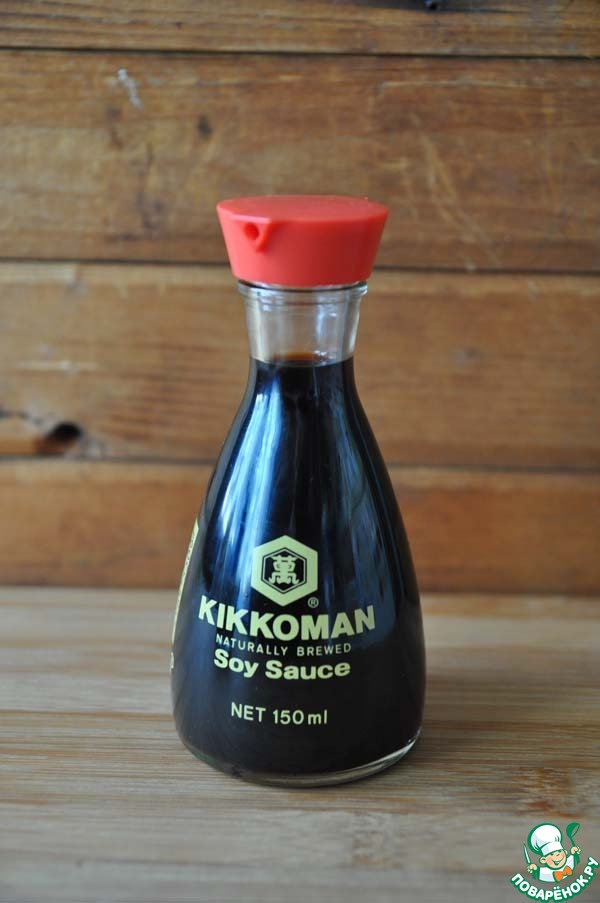 Take soy sauce TM Kikkoman.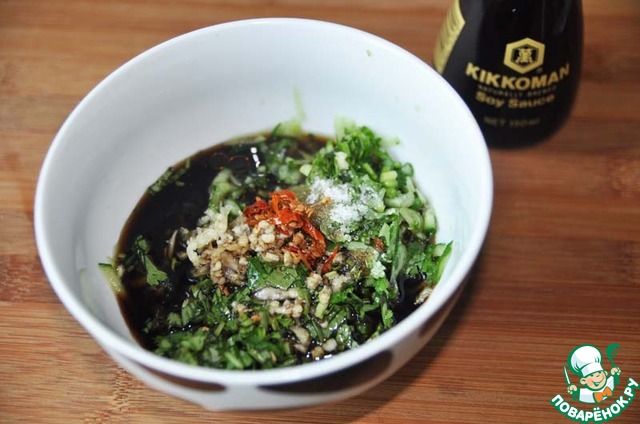 Add the sauce to the cucumber mixture. Stir.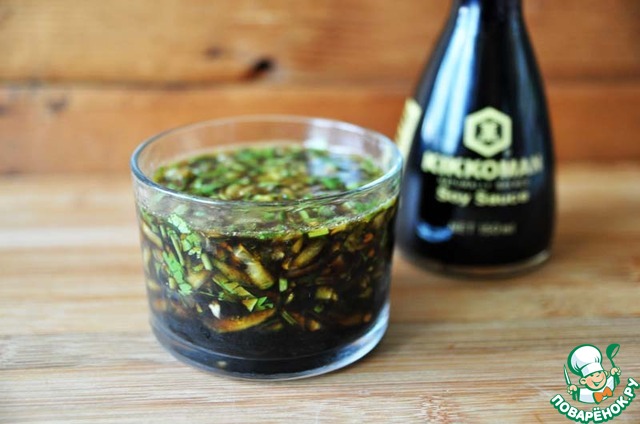 The sauce is ready for use immediately, but it taste richer after a couple of hours. Stored well in the refrigerator up to 2 days. The sauce goes well with grilled vegetables, barbecue. Can be used as a dressing for salads. Enjoy your holiday!