Description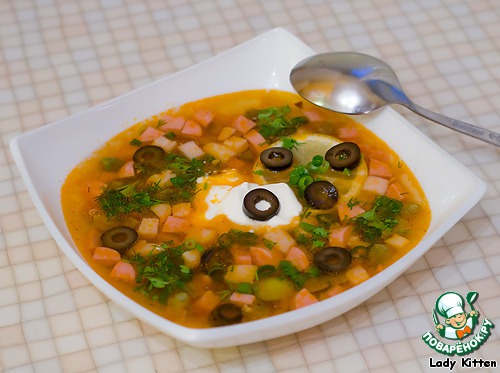 Offer its own version of such a widespread specialties like Solyanka!
Ingredients
300 g

250 g

200 g

100 g

2 piece

1 piece

2 Tbsp

3 piece

40 g

80 g

80 g

1 piece

200 g
//= Yii::t('app', 'Total calories: ') . $recipe['ingredients']['total_calories'] ?>
Cooking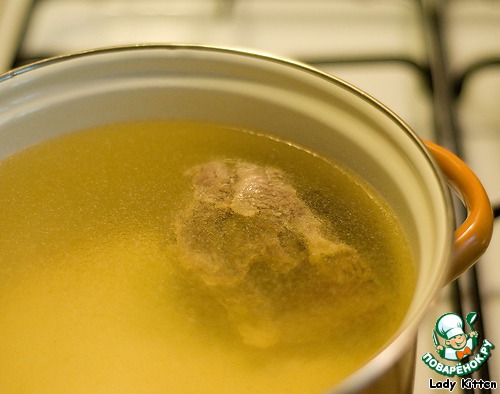 Cook meat and bone broth. Filter. The meat is cooled in part of the broth.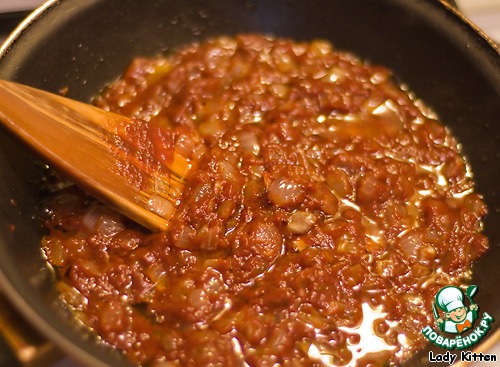 Passeruem finely chopped onion in vegetable oil with tomato sauce.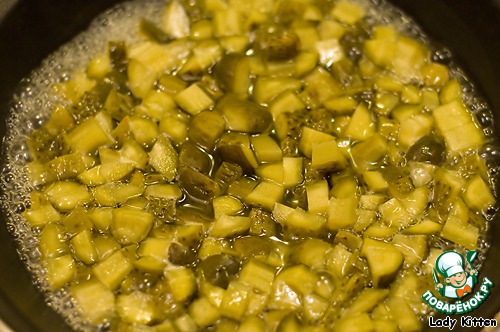 Cucumbers, peeled and seeds, finely chop, add the broth and pripuskaet 10 minutes.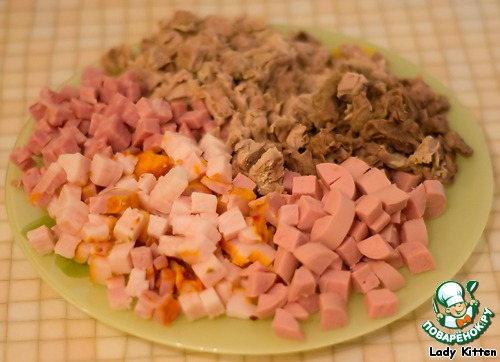 Boiled beef and pork, salmon, ham and sausages cut into small cubes.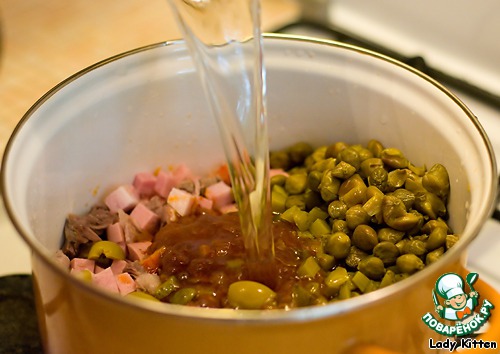 In a pan put meat set, finely chopped onion and tomato, poached cucumber, olives, capers, Bay leaf, pepper, salt and cover with the broth. Cook for 10 minutes on low heat, then insist 15 minutes.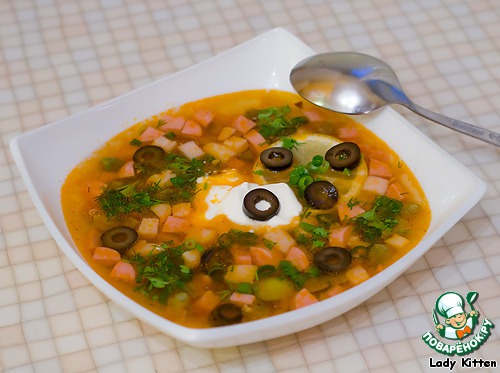 Spill on plates, add the lemon, olives, sour cream. Sprinkle top with herbs. Bon appetit!