Description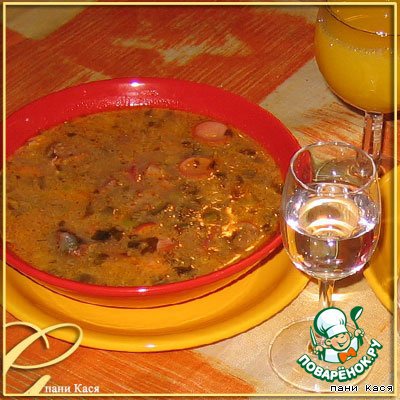 A thick, rich soup, or rather, a cross between a soup and a second dish. For cold winter is a godsend!
Ingredients
900 g

1 piece

2 piece

150 g

2 piece

2 piece

1 can

2 Tbsp

2 tooth
//= Yii::t('app', 'Total calories: ') . $recipe['ingredients']['total_calories'] ?>
Cooking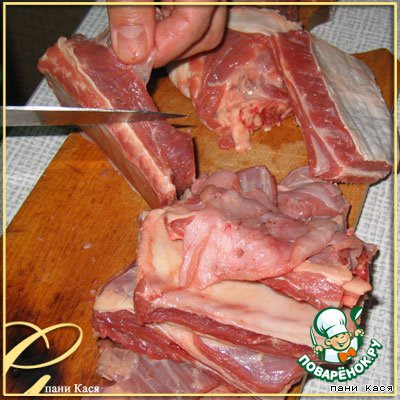 With meat off the bone (preferably with meat my husband!).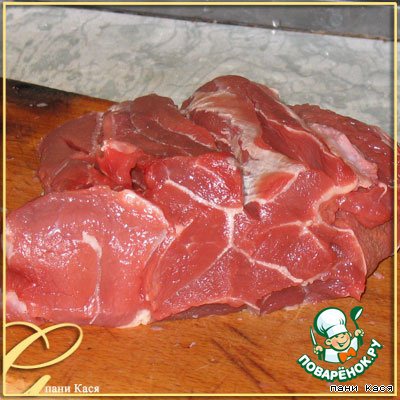 Bouillon slice coarsely chop across the grain.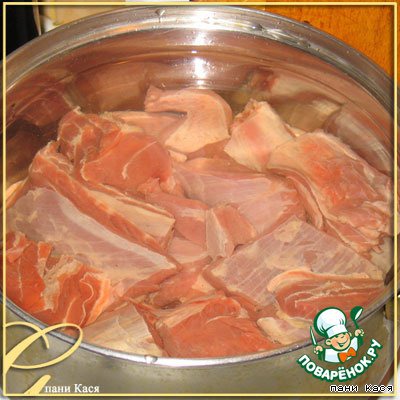 Pour the meat with water and cook the broth. A lot of water!!! It is highly boils.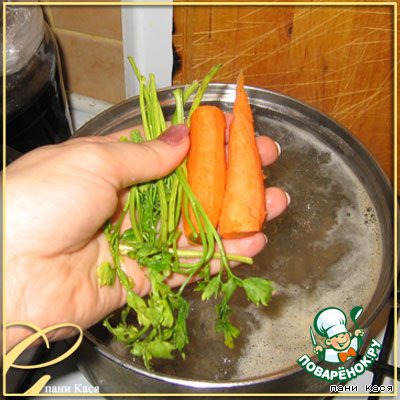 To remove the foam, add salt (here carefully! there will be more olives, pickle them and pickles... so neosol...), add a few sprigs of parsley, a small onion and a few carrots. Continue to cook until the meat is cooked.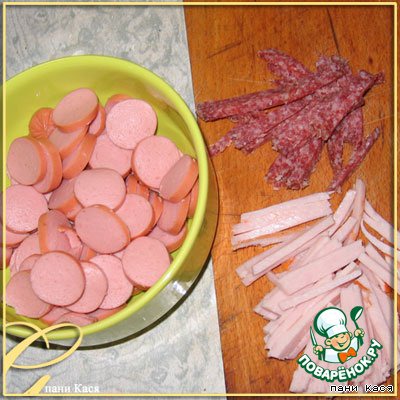 Meanwhile, prepare the sausages...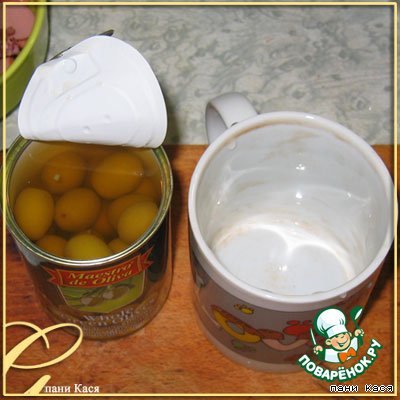 Olives (brine - in a mug, if it is not the cucumber; if you have from cucumbers - all a fairy tale!) cut.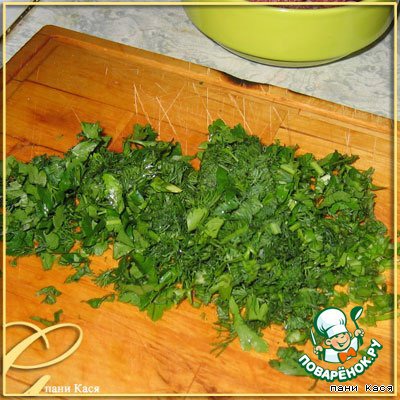 Greens wash and chop.
Potato cubes.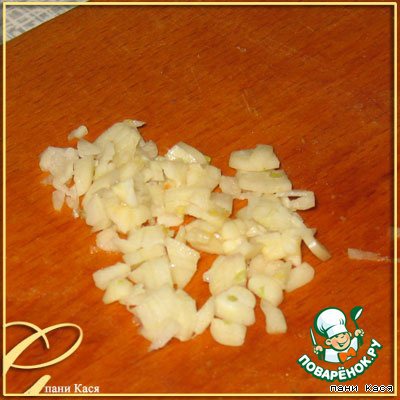 Garlic - large pieces.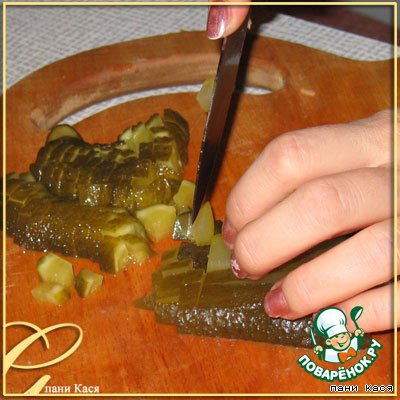 Cucumbers (That's my bad! They need cleaning from the skin!!!) is also cut.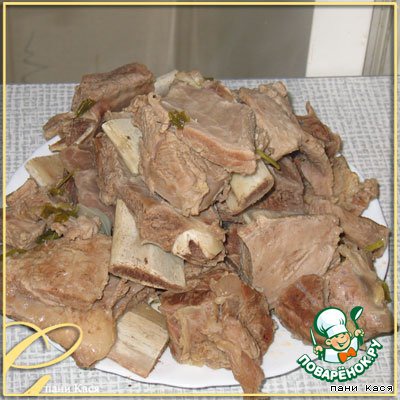 The meat is cooked. Remove it and allow to cool.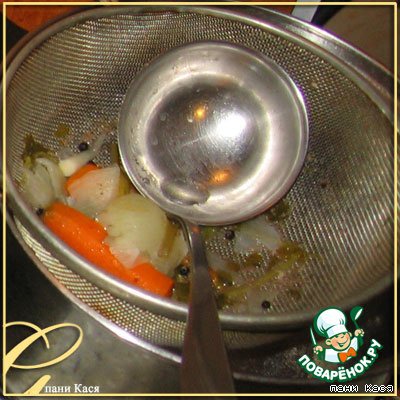 The broth is filtered.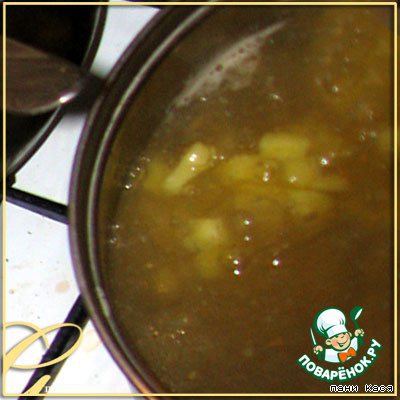 And cook potatoes.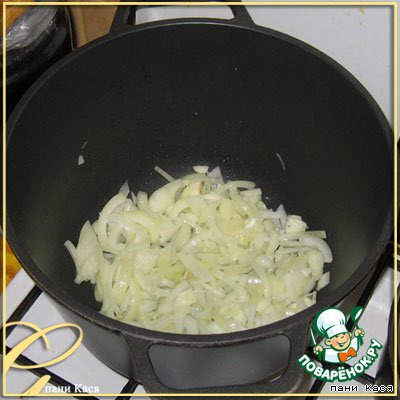 In Sochi, meanwhile, (it's all "meanwhile" - cook together) roasted onions.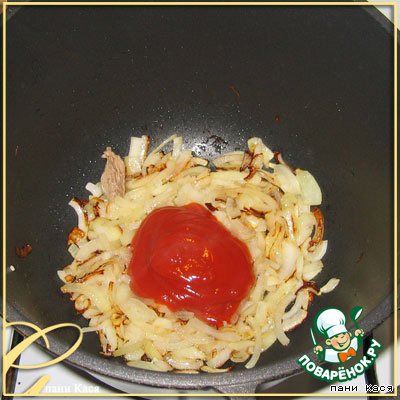 Added tomato and polonchek of broth.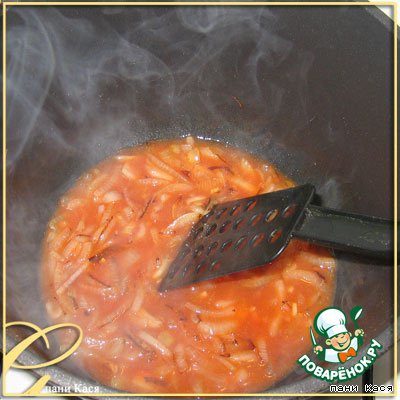 Extinguished a minute.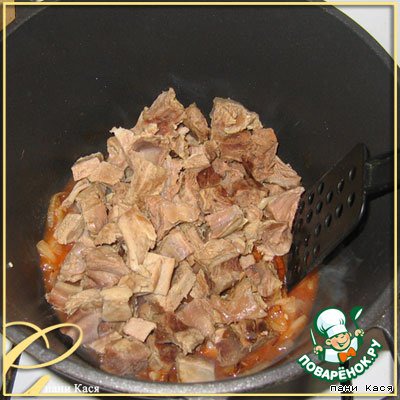 Meat chopped (preferably smaller, easier to eat, but who he loves), sent to the onions.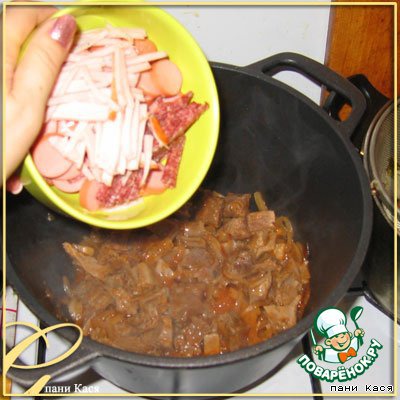 There also other "sausages".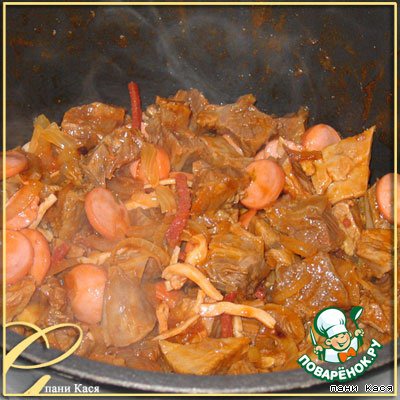 Sprinted. And the potatoes, then cook almost!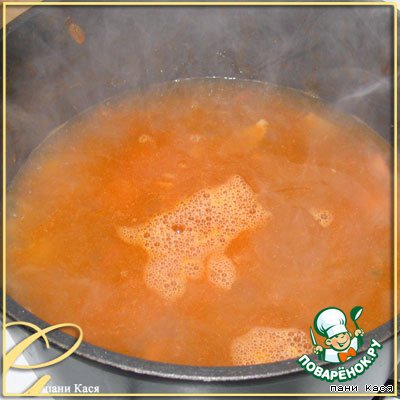 Pour the broth with the potatoes in the cauldron.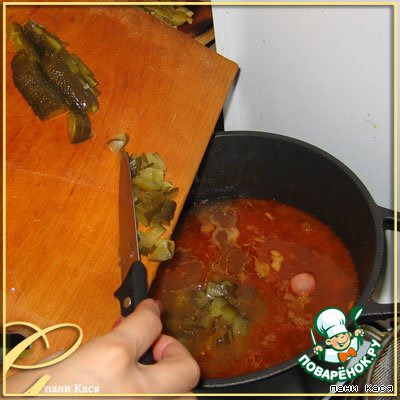 Add the remaining cucumbers,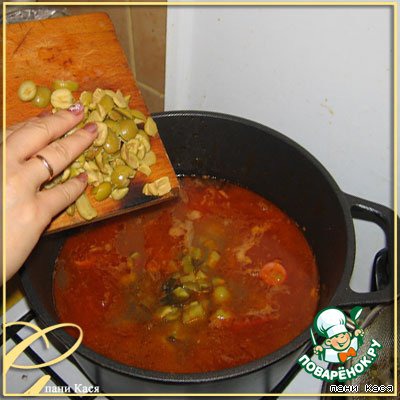 Olives,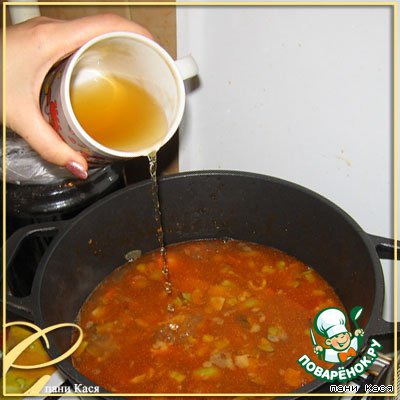 Brine,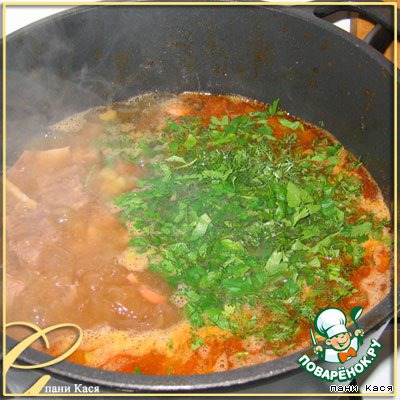 Garlic and herbs. Taste for salt. If necessary, dosolit... if overdone... well, I hope You don't overdone!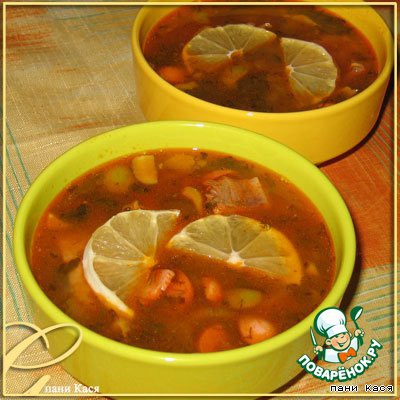 5 minutes - and solyanochka ready! In a bowl - the lemon...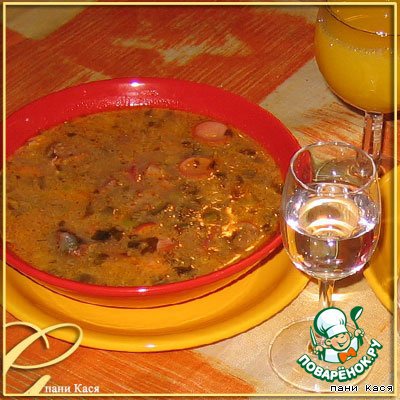 And...