Description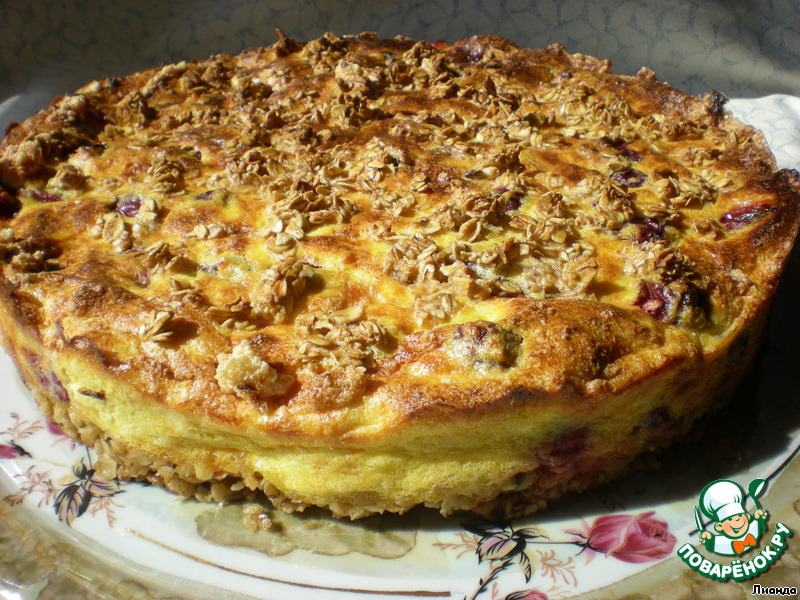 Still continues "cherry" season, and I am thrilled! Cherries are my favorite berries, I don't get tired to enjoy them! In this recipe I decided to combine the pleasant with the useful and the basics of casseroles took cereal. A delicious Breakfast... or dinner...
Ingredients
450 g

120 g

110 g

50 g

4 piece

450 g

2 Tbsp

1 Tbsp

20 g

1 tsp
Cooking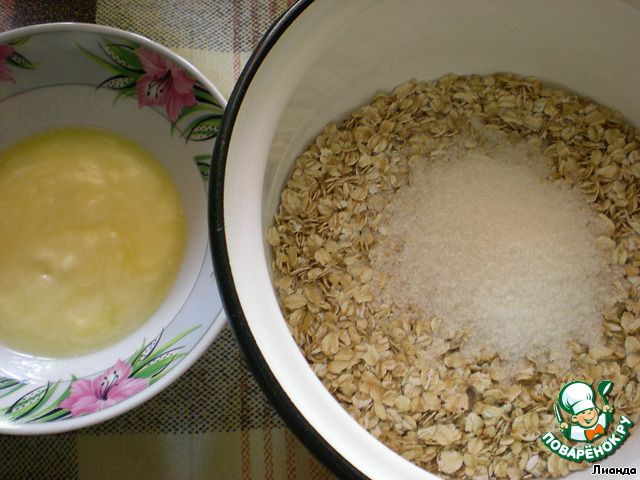 First prepare the basis for casseroles. Butter to melt. Rolled oats mixed with sugar, salt and butter. Let us put aside, let him stand up.
Now prepare the top layer - streusel. Oat flakes pour milk and liqueur (if there is no liqueur, one milk - 3 tbsp).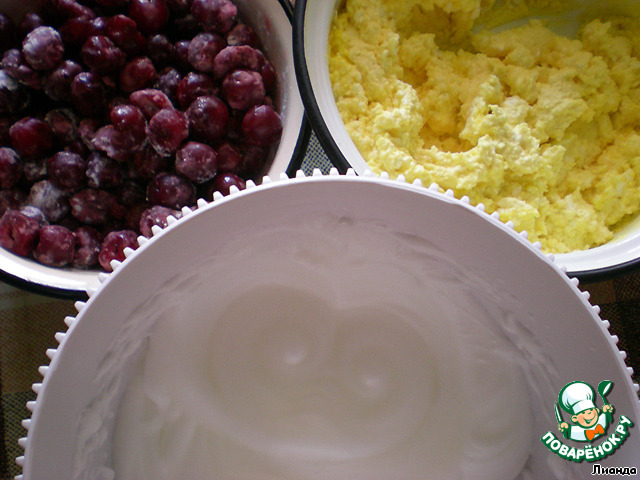 The turn came the cheese layer. Mix cottage cheese with egg yolks, sugar, baking powder. It is better to use a blender. Whip whites into a thick foam. Cherry sprinkle with starch, mix well. Mix the cottage cheese with the cherries and carefully enter proteins.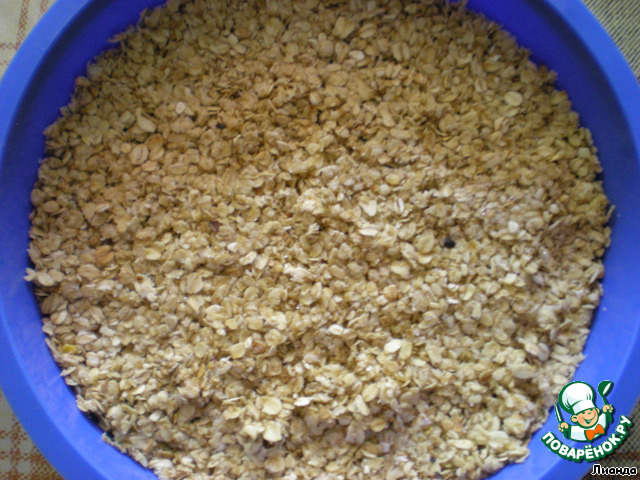 At the bottom of the form to distribute the cereal. They are slightly crumbly, never mind. When baking of the curd mass will be given enough moisture.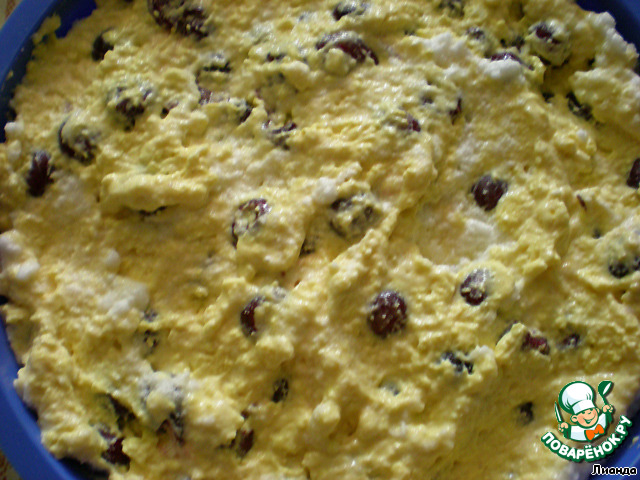 On top spread the cheese mass.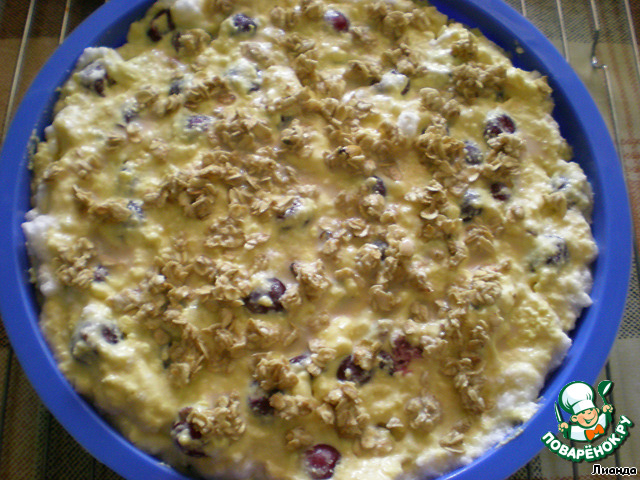 And cereal with milk and liqueur.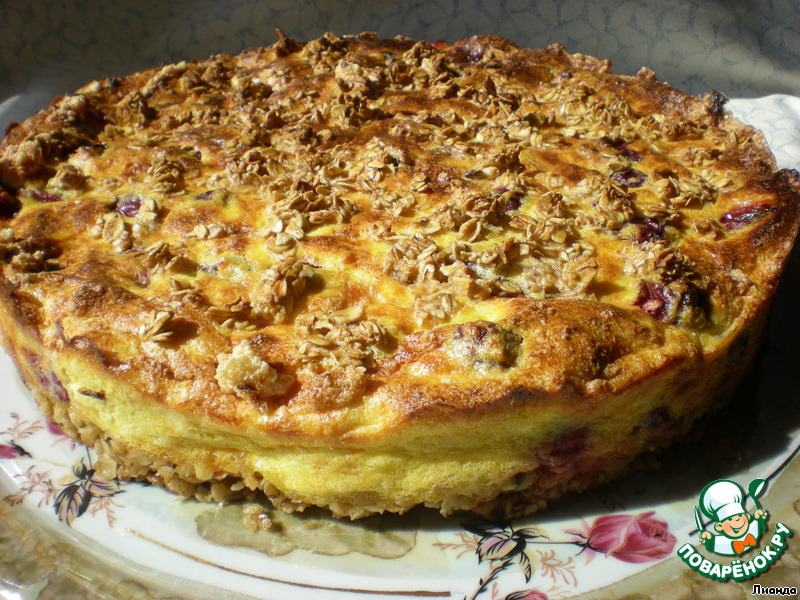 Send a casserole in the oven for 40 min. at a temperature of 180*.