Description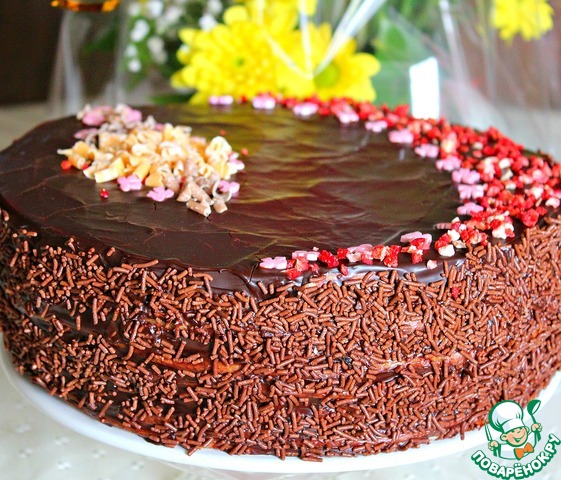 Cake done for the birthday of your mom. She was 77 - lucky sevens! Done according to the preference of its taste - the cake is not sugary, with chocolate-hazelnut flavor, unobtrusive subtle taste of prunes, cream and sour cream - they very well complement each other, moderately moist, not dry. Try? The birthday girl with fun treats!-
Ingredients
400 g

3 piece

100 g

3 Tbsp

150 g

1 tsp

100 g

2 piece

1 Tbsp

1 can

200 g

125 ml

350 g

3 Tbsp

6 piece

150 g

100 ml

25 g
Cooking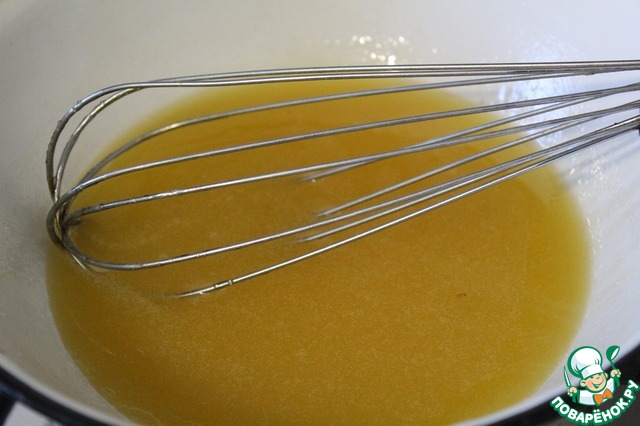 Mix sugar, honey and butter. Put in a water bath and stir until smooth.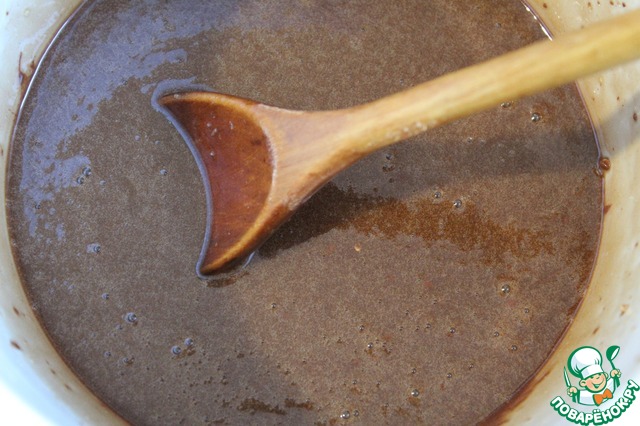 Add soda, eggs and candy, mix vigorously until smooth.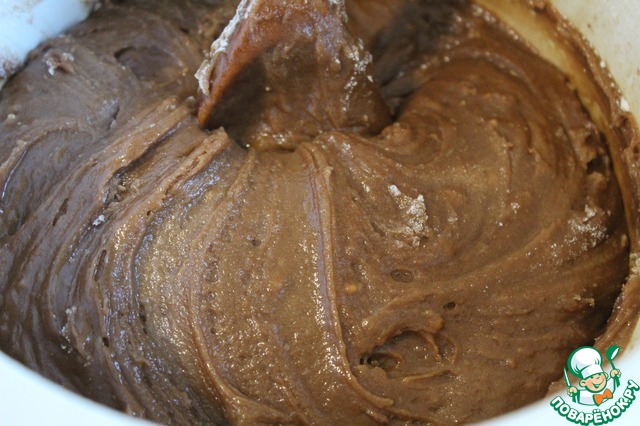 Remove from heat, add 400 grams of flour, mix well and put aside to cool down.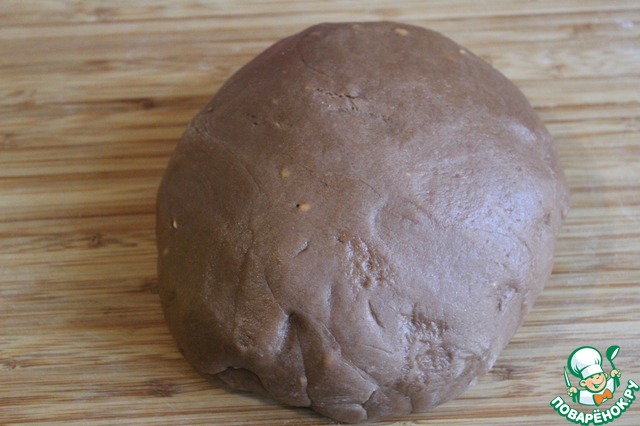 After cooling for a little bit add flour to form a soft and elastic dough.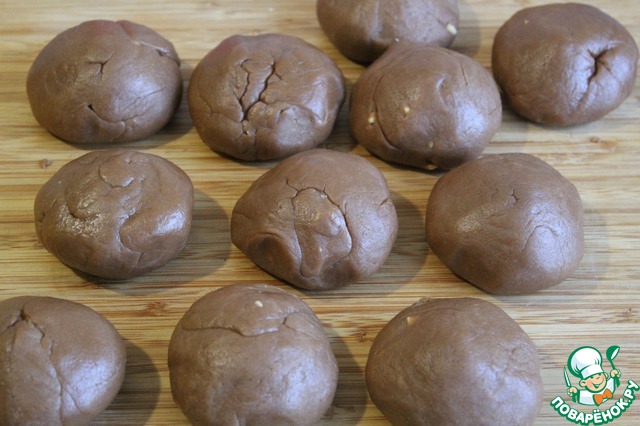 For cakes with a diameter of 23 cm, I divided the dough into 11 balls.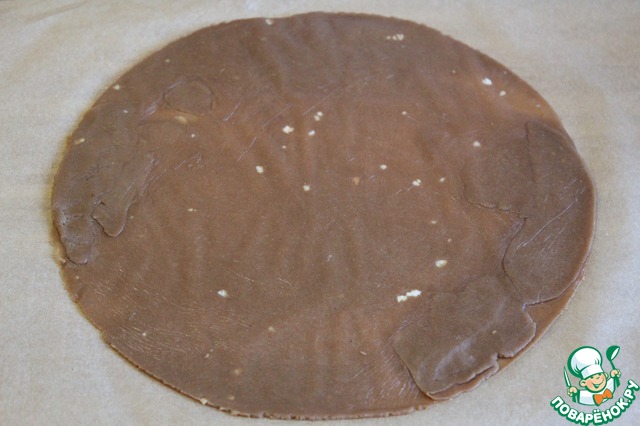 Roll out on parchment (I rolled through plastic wrap) each ball and cut to make a circle with a diameter of 23 cm.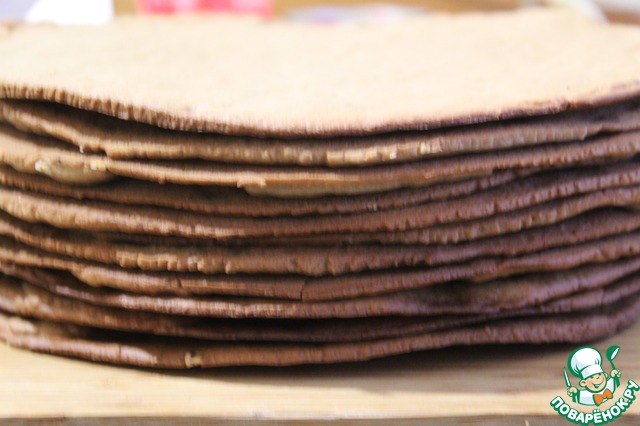 Bake one cake in a preheated 180 oven for about 10 minutes. A folded pile, removing the paper.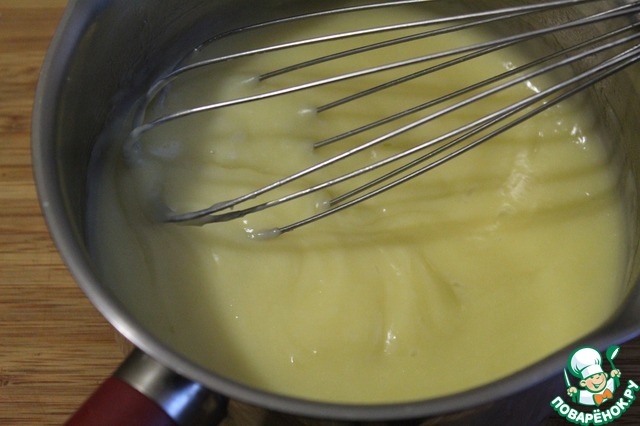 Condensed milk divided into two parts. One pour the water and put on fire a bit of heat. Mix the egg yolks with the flour, pour warm milk, stir very well - I had to strain through a sieve and set on fire. Stirring, bring to low heat until thick. Cool.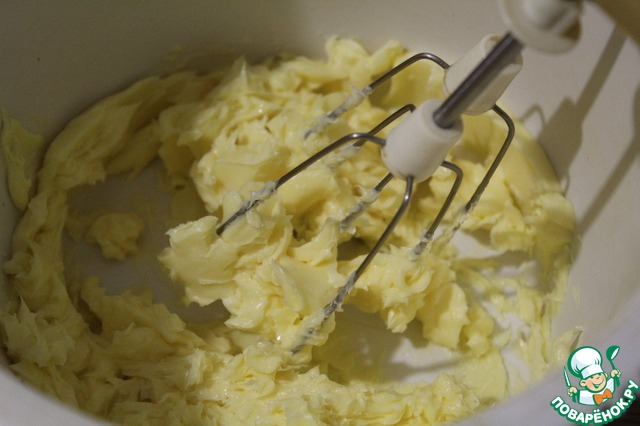 Oil whip.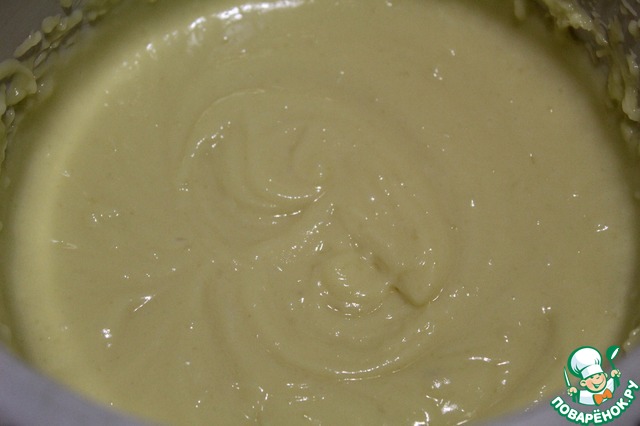 Add the cooled cream and remaining condensed milk. Beat with a mixer. Sour cream mixed with sugar - I just added the prunes, nothing, it is better just to sprinkle on greased sour cream cake.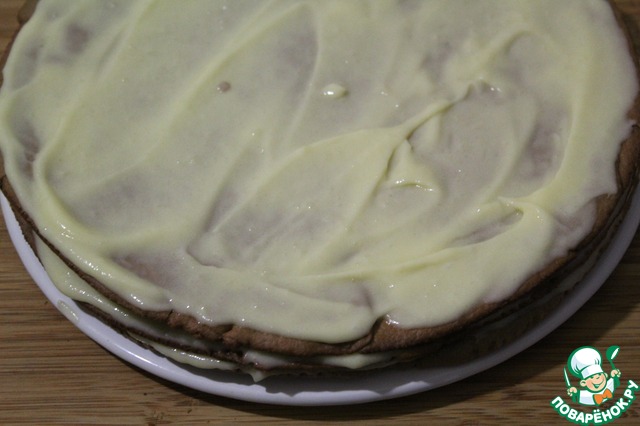 Grease 3 cake part of cream made of condensed milk, adding one-on-one.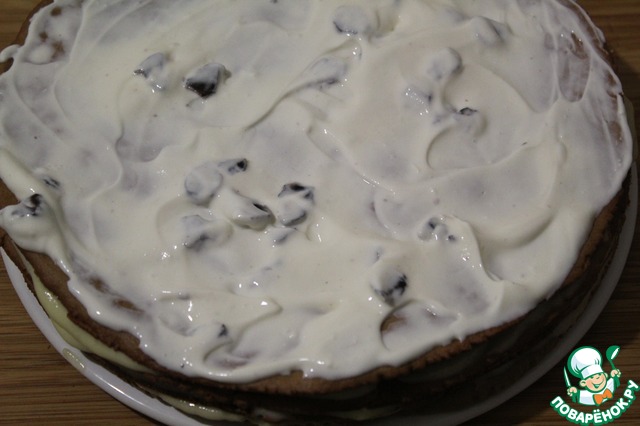 They folded, smeared with sour cream and sprinkle with prunes, 4 Korzh. A little sour cream to leave the sides. Then 3 Korzh, smeared with cream made of condensed milk and the last layer turn the bottom up and not covered by anything. Boca coat the remaining cream. Put a plate with a small load and leave the cake for a couple of hours at room temperature.
Cream boil and pour chocolate, cover for 5 minutes, stir well, add the butter and stir again - it should be not thick and not liquid weight - if necessary, add a little hot cream.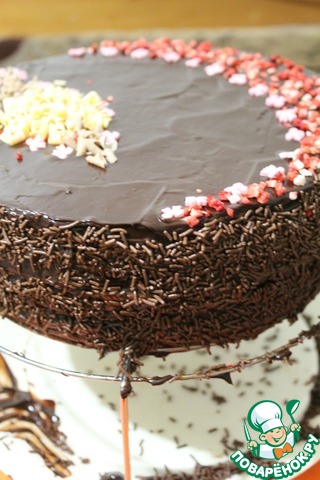 Remove the goods and put the icing on the last cake, she daubed the sides of the cake - it is better to do on the stand and down to frame a plate - the glaze will be on it to drain. The icing on the cake to smooth with a hot knife. Decorate according to your taste - I sprinkled the sides with chocolate shavings and top with dried strawberries, orange chips and caramel chips. The photo was taken in the evening in artificial light it looks a little darker.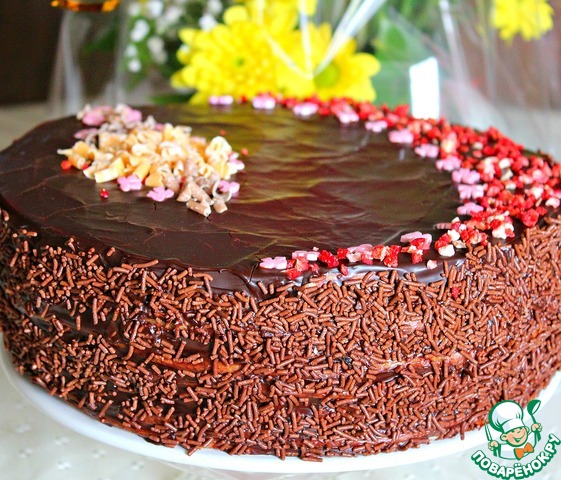 Put into the refrigerator overnight. Before serving, let stand at room temperature. To cut with a knife dipped in hot water.