Description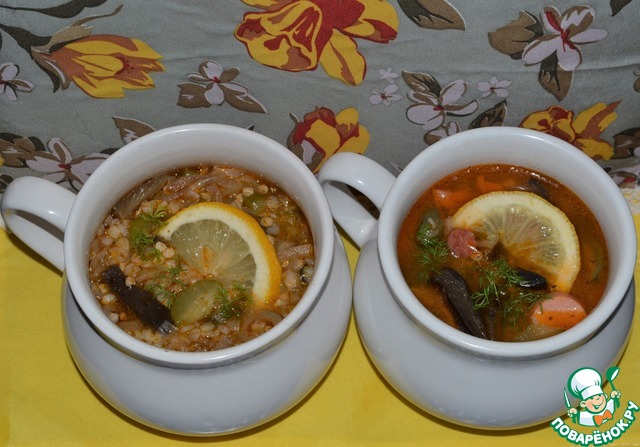 We love and often cook meat hodgepodge team. In a post I'm preparing mushroom hodgepodge. And this time I decided to combine both soups and make one vegetable with mushrooms, and the second fasting with mushrooms and meat products. My husband said that with the mushrooms and meat mixed even better.
Ingredients
300 g

2 piece

16 piece

1 piece

1 Tbsp

2 share

50 g

250 g
//= Yii::t('app', 'Total calories: ') . $recipe['ingredients']['total_calories'] ?>
Cooking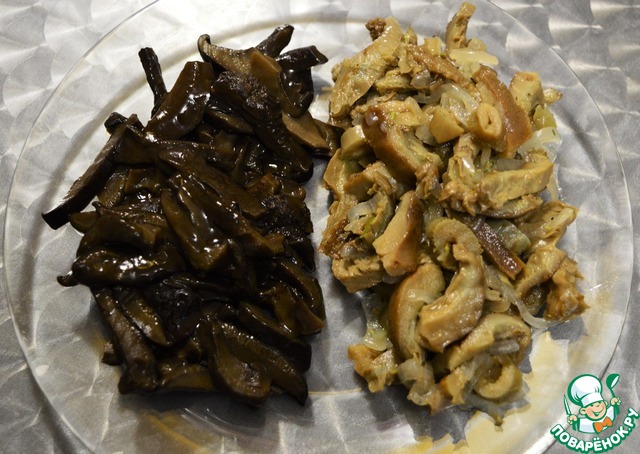 Mushrooms (in this case mushrooms and pig) cut into strips, put in a pan. Pour a liter of water and put on fire.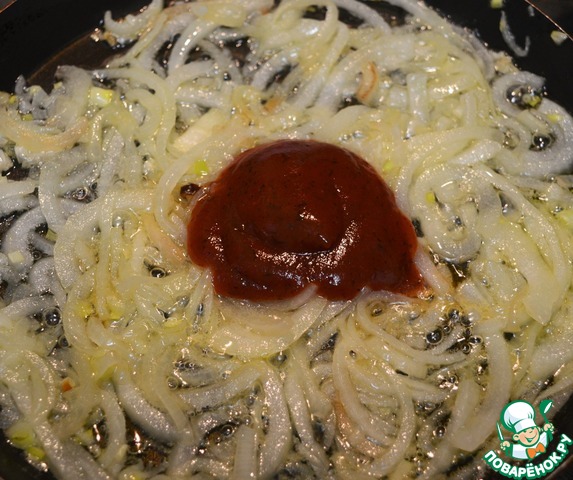 Onion cut into half rings and put on a heated pan with vegetable oil. Lightly fry, add tomato paste and stew for a bit. Arrange the onion in the soup.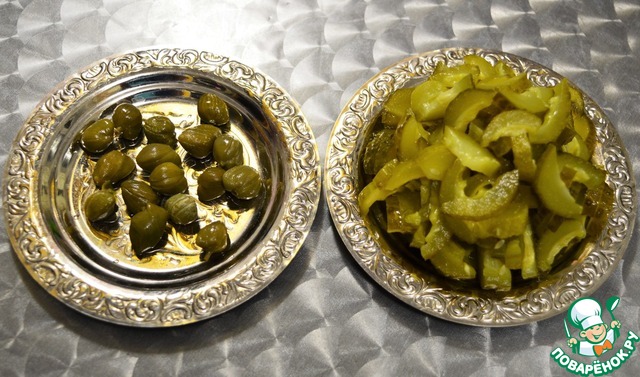 Cucumbers cut into half rings and add to the soup. Capers is not yet spread.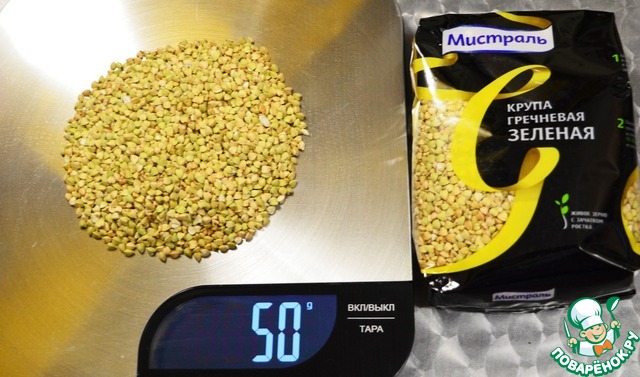 Five minutes to boil the cucumbers and you can add green buckwheat. Why green? because it has a less pronounced aroma. I added buckwheat in vegetable mushroom soup. You can add potatoes, but I love her, in rare cases, and in the soup do not like. Buckwheat boil five minutes, remove the soup from heat and divide on two parts. Lean to leave thicker and thinner fast.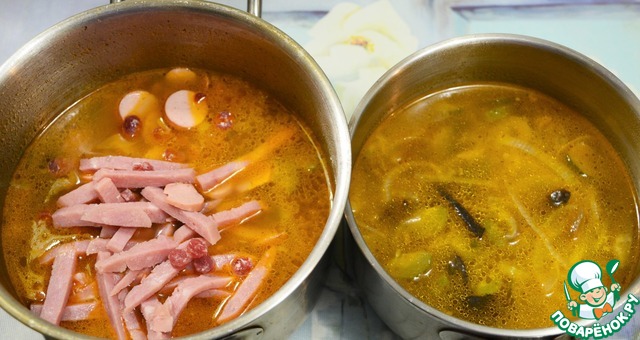 In fasting half add cold cuts (sausages, smoked sausages and Turkey ham). Both halves back on the heat and simmer until cooked buckwheat. Three minutes before cooked add in each pot eight capers.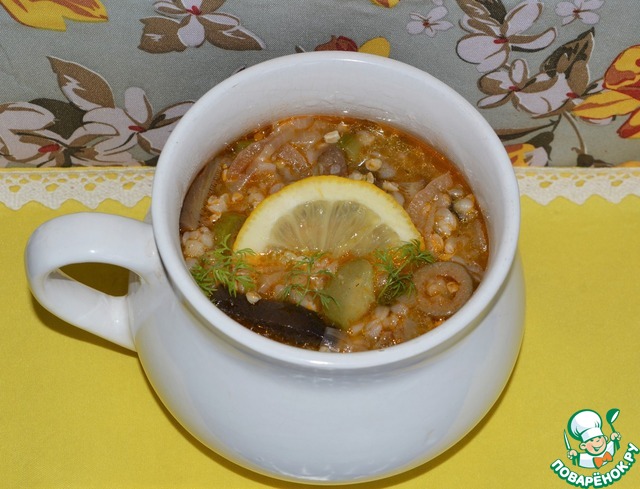 Solyanka is ready. Poured into plates, add a slice of lemon and chopped parsley.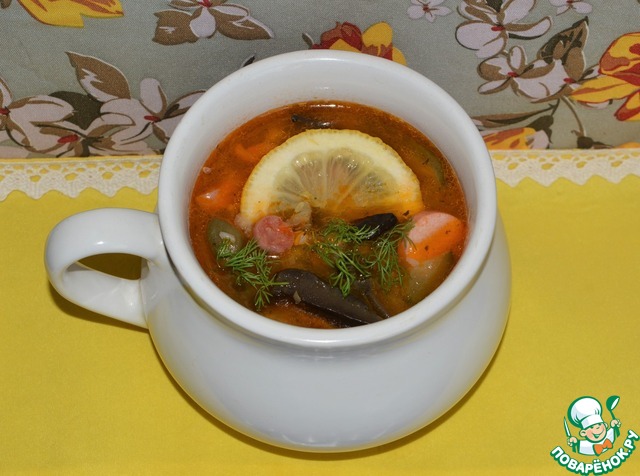 In fast-bag if you wish, you can add a spoonful of sour cream. But you can without sour cream, as you like.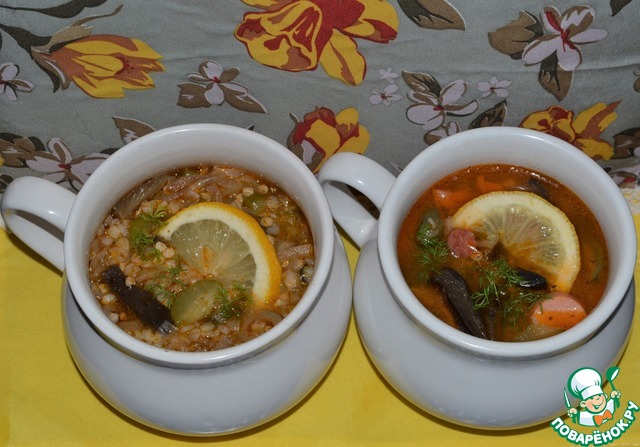 Welcome to our table!